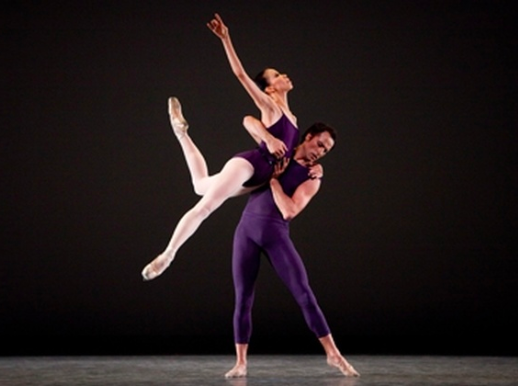 It is often said art enables us to find ourselves and lose ourselves at the same time. Luckily, the opportunity for artistic discovery is not limited to paintings on canvas. Arizona's arts and culture scene is rich with a wide range of offerings. Wherever your interests may lie, there are concerts and productions that will inspire you.

Here are a few of our favorite local organizations:

Scottsdale Center for Performing Arts
A quarter million visitors attend Scottsdale Center for the Performing Arts every year to see a wide range of program offerings, spanning dance and music to theater and film. Programs run the gamut and include everything from Broadway classics to hilarious comedies and country and folk shows. Additionally, for nearly a decade, the Center has hosted an annual Discovery Series to highlight a different country or region. The 2018-2019 nation is Cuba, and will include educational programs, festivals and special events to celebrate this island nation. See the Center's 2019 calendar of events here.

From classical to contemporary, Ballet Arizona showcases some of the most renowned choreography and innovative costumes and sets. The dance company creates or commissions new works every year, and in February 2019, it will debut two ballets: The Firebird and La Sylphide. The Firebird bases its story on a classic Russian fairy tale through today's lens, highlighting the themes of love and escapism, while La Sylphide tells the iconic tale of passion and features a fairy, witch and woodland sprite. Tickets may be purchased here.

More than 170 concerts and plays have been produced since its founding in 1971, including opera's traditional repertoire, turn-of-the-century classics, and American operas. This tradition continues with La Traviata in late January 2019 and Silent Night in early March. La Traviata showcases bursting melodies that explore complex characters, family, love and life, and Silent Night gives us a peek into the human price of war with a story of British, French and German soldiers calling a truce for one night during the Great War in 1914. Tickets may be purchased here.

The Phoenix Symphony is Arizona's only full-time symphony orchestra whose works feed the souls of music lovers from every generation. Whether performing classics from Mozart and Beethoven, or more contemporary works such as the Oscar-winning score of Star Wars (with the film playing in the background of course), the Phoenix Symphony calendar of events is full of high-quality musical experiences. Find the concerts and events schedule here.

More than 130,000 people attend Arizona Theatre Company performances each year, discovering beloved and brand new dramas, musicals and plays. In 2019, the company will kick off with The Music Man, a Tony-award winning musical comedy, and Two Trains Running, described as an adventurous attempt to uncover the ordinary people who get left behind during the Civil Rights Movement. Find the entire schedule here.

—
Do you remember your first exposure to the arts? What are your favorite memories?