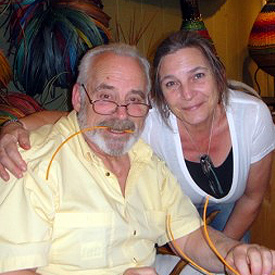 Partners Marilyn Evans Stevens and William Stevens have transcended their roots in fundamental basketry to create stunningly unique, color filled pieces blurring the line between the three dimensional and the two dimensional, while never losing touch with the ages old principles of wicker weaving.
29th Annual Celebration of Fine Art
Open Daily 10am-6pm  |  January 12-March 24, 2019
The Celebration of Fine Art is located in the "big white tents" in the heart of beautiful Scottsdale, Arizona on the southwest corner of Hayden Rd. and the Loop 101 (exit 35). There is a Café, restrooms and plenty of free parking on site.Tickets: $10 for adults and $8 for seniors and military. Children under 12 are admitted at no charge.
Your Celebration of Fine Art ticket is a season pass, good for the duration of the 10-week show and sale.