Visit 100 Artists' Studios in Less Than a Day
For over 30 years, the Celebration of Fine Art has brought art lovers and artists together to share their love of art. This juried, invitational show features 40,000 square feet of working studios and works of art by 100 renowned and emerging artists from across the country.
THE SHOW EXPERIENCE
"One of the West's Premier Art Events" — Art & Antiques Magazine
Admire and acquire from a carefully curated collection of artwork in all mediums and styles.
Return throughout the 10-week event to see new works of art emerge, as artists are creating continuously within their studios.
Feel welcome among seasoned art collectors and first-time buyers from around the world.
Enjoy the hour-long Art Discovery Series talks each Friday starting at 4PM throughout the event season.
2024 SHOW DETAILS
January 13–March 24, 2024  |  Open Daily 10am–6pm
The Celebration of Fine Art is located in the "big white tents" in the heart of beautiful Scottsdale, Arizona on the southwest corner of Hayden Road and the Loop 101 at 18400 N Hayden Road.
There is a Café, restrooms and plenty of free parking on site.
Tickets: $10 for adults and $8 for seniors and military. Children under 12 are admitted at no charge.
Your Celebration of Fine Art ticket is a season pass, good for the duration of the 10-week show and sale.
Art Discovery Series
Each Friday from 4 to 5pm, discover the inspiration, techniques and stories behind the creation of art. Enjoy wine, cheese and artistic dialogue at informative panel discussions and demonstrations with Celebration artists.
Cafe
The Celebration Cafe is a relaxing place to take a break during your art explorations at the Celebration of Fine Art. Our visitors compliment our cafe frequently by telling us all about our top-quality food. Guests rate our cafe as second only to the high-quality artwork.
FEATURED ARTISTS
We're incredibly lucky to work with such a wide range of talented artists. From painters, sculptors and jewelry makers, to photographers, fiber and glass artists, and more, the variety of skills our artists bring to our show means that there's something for everyone to enjoy. Come discover your next favorite artist (or three).
History
Tom and Ann Morrow held the first Celebration of Fine Art show in 1991, after being inspired by California's Laguna Beach Festival of Art in the late 1980s. Decades later, the show and its "big white tents" continue to offer an unrivaled experience.
Since 2004, Tom's daughter Susan Morrow Potje and her husband, Jake, have helmed the show. They always ensure a full spectrum of fine art and craft is represented, and they continue to support the Celebration of Fine Art's culture as a place where art lovers and artists connect.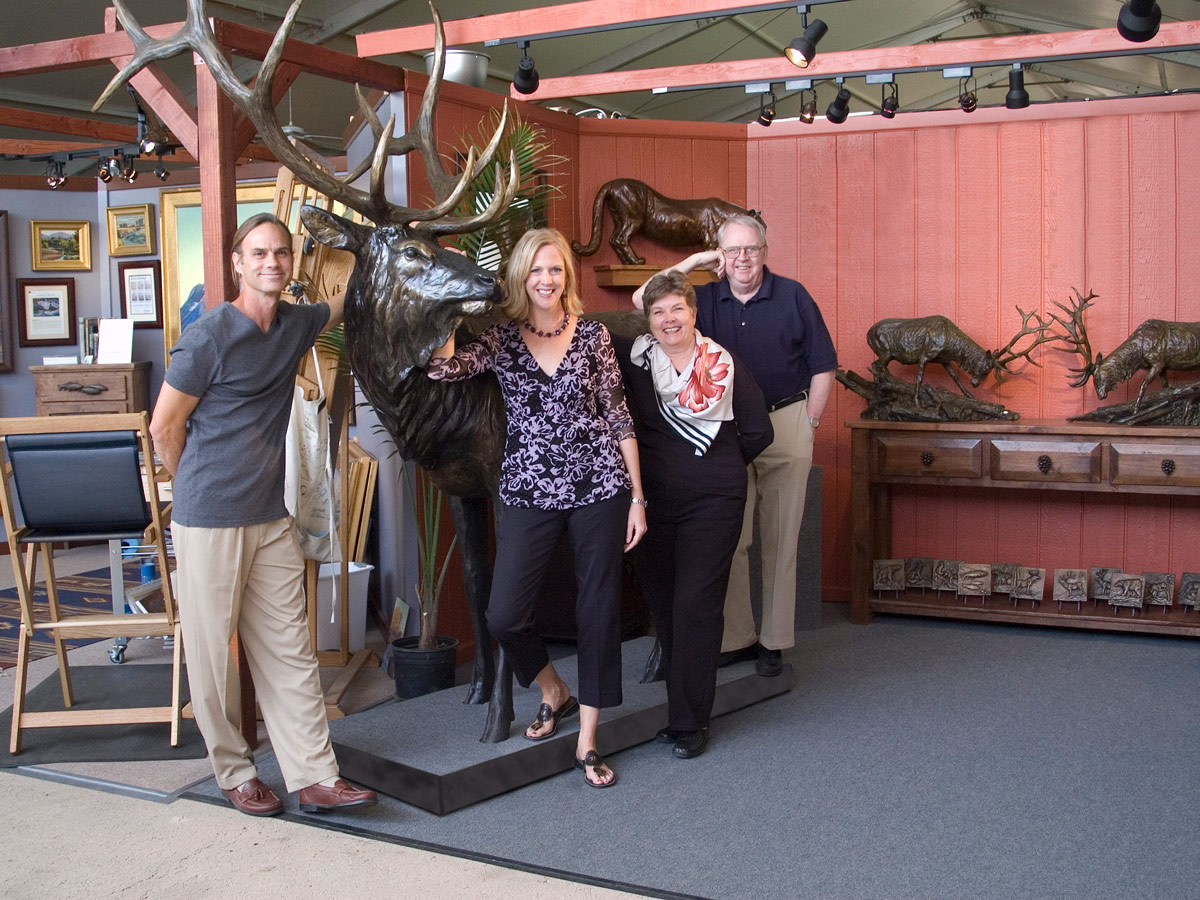 JOIN THE LIST
Receive exclusive event and marketplace updates