The first week of the 2014 Celebration of Fine Art is coming to an end! It has been a wonderful week of welcoming both old and new collectors and many wonderful visitors. We have enjoyed spectacular weather, beautiful sunsets and exciting new creations of art each day.
A few comments from our guest book!
"The show was simply sensational! We will be back!"
"This place inspires me every year. The artists, the staff, the public; this is the best of Scottsdale and a big reason I return each year."
"Fabulous event! Wonderful collection of diverse works and styles. Great customer service. So happy with my art buying experience!"
We look forward to welcoming you when you can join us at the Celebration! It is a feast for the soul and the spirit! Here are a few images of inside the Celebration!
Visitors Enjoying Kirk Randle's new work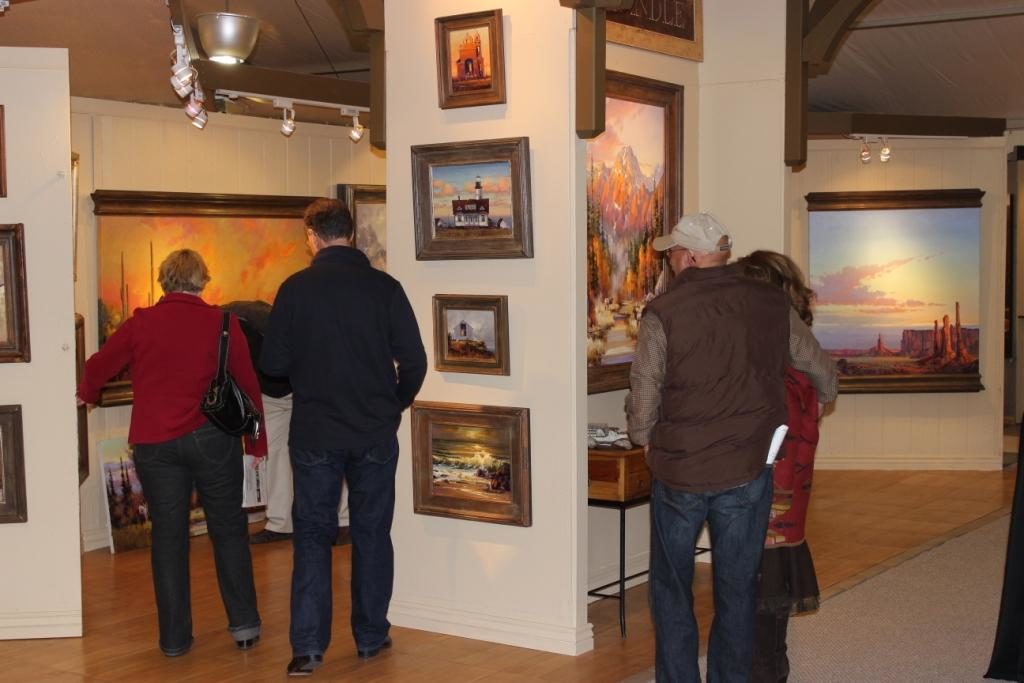 Penny Benjamin Peterson's welcoming smile
Shadows play against the wall of Scott Roger's studio
Young Collectors with Paul Rhymer