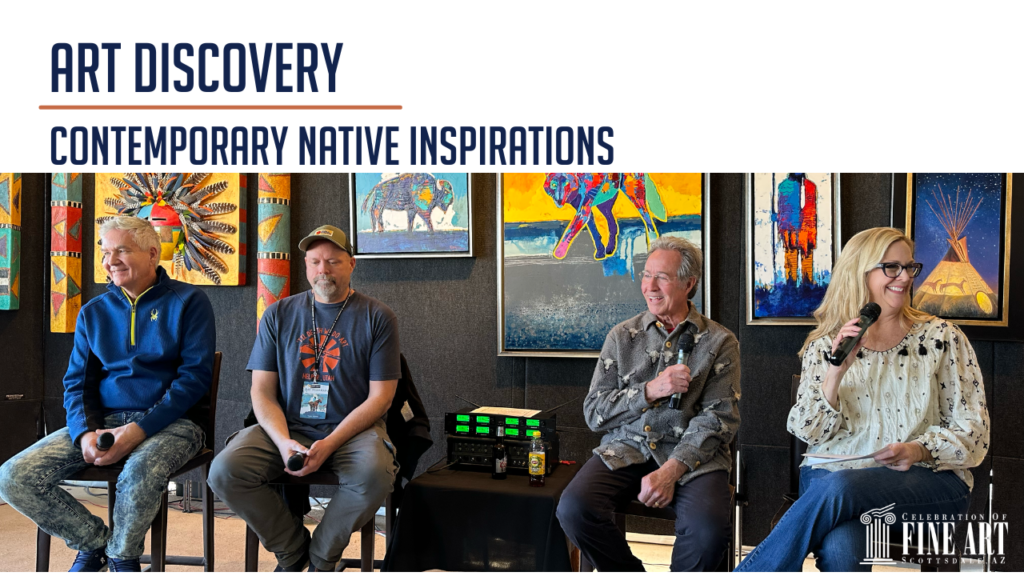 The richness of the Native American culture is portrayed through many art forms and styles––each telling a story, transmitting knowledge and honoring heritage. Discover what compels artists Doug Fountain, Randy Galloway and Ray Tigerman to carry on the traditions and stories. In this week's Art Discovery, these talented artists share what called them to the Native American culture and how they each portray it through their art.
Watch the full recap of the Art Discovery below.
Find these artists online!
Doug Fountain
Artist page
Randy Galloway
Artist page
Artist shop
Ray Tigerman
Artist page