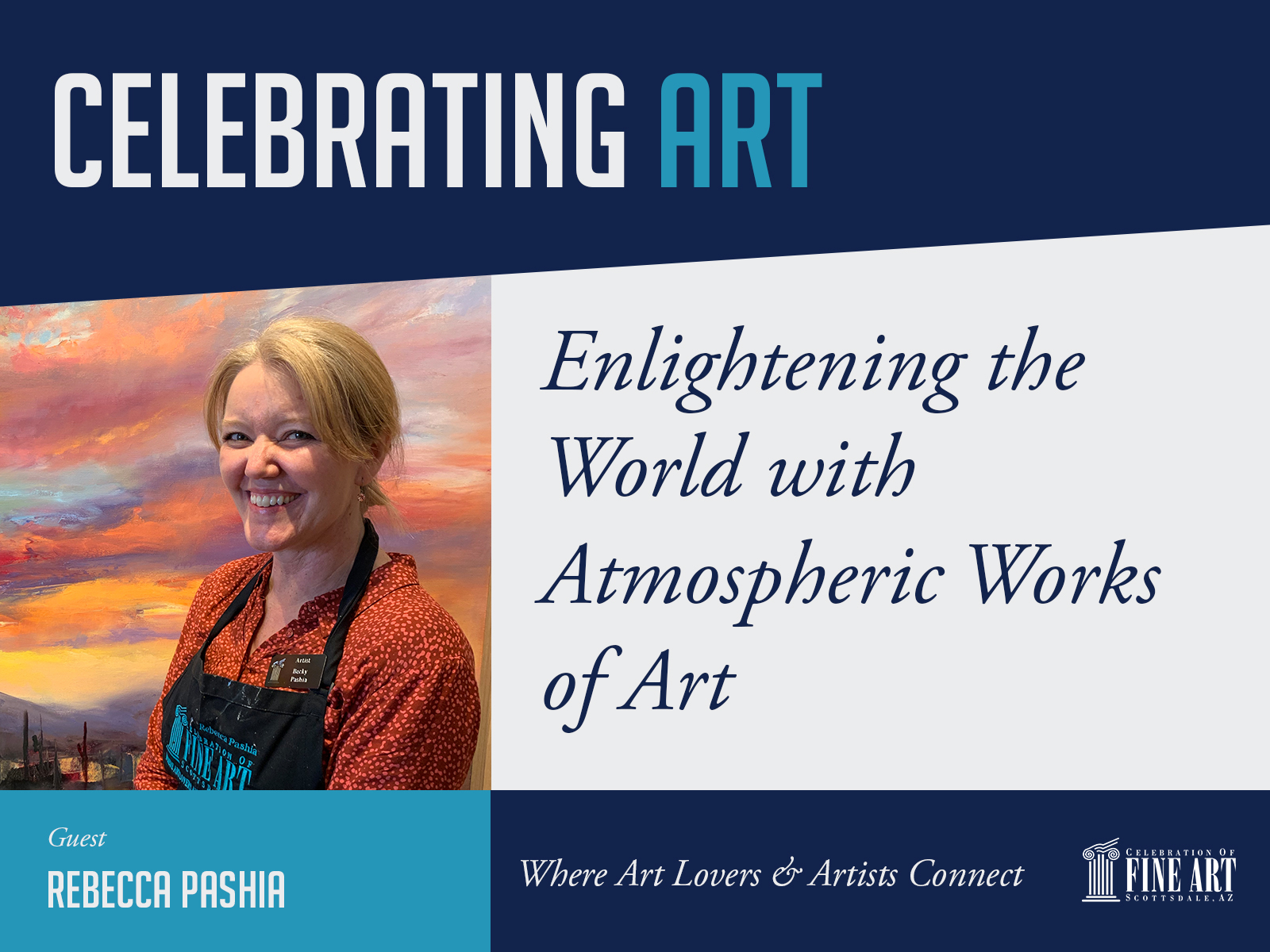 Rebecca Pashia never intended to be an artist. In fact, she never went to art school. But from a young age, she was drawn to the arts, including singing and dancing. In college, she focused on interior design and teaching, but the urge to create never left. Rebecca eventually founded several businesses that engaged art lovers in the creative process through private classes, group parties and team building events. Today she has sold more than 1,400 paintings, and has embraced her true calling as an artist.
In this episode, Susan welcomes Rebecca to discuss her journey to becoming an artist, including how she overcame insecurities about her technique and hesitations about her uncompetitive nature. Rebecca shares the moment when being an oil painter finally clicked for her and why thinking of herself as a windowpane helps ensure the light always shines through her works. Rebecca also talks about why her paintings need to be grounded in emotions, her unique approach to doing commissions and how being an artist has influenced her children.
Becky's atmospheric works of art are pure joy –– you won't want to miss this conversation. Listen to the episode by clicking the player above.