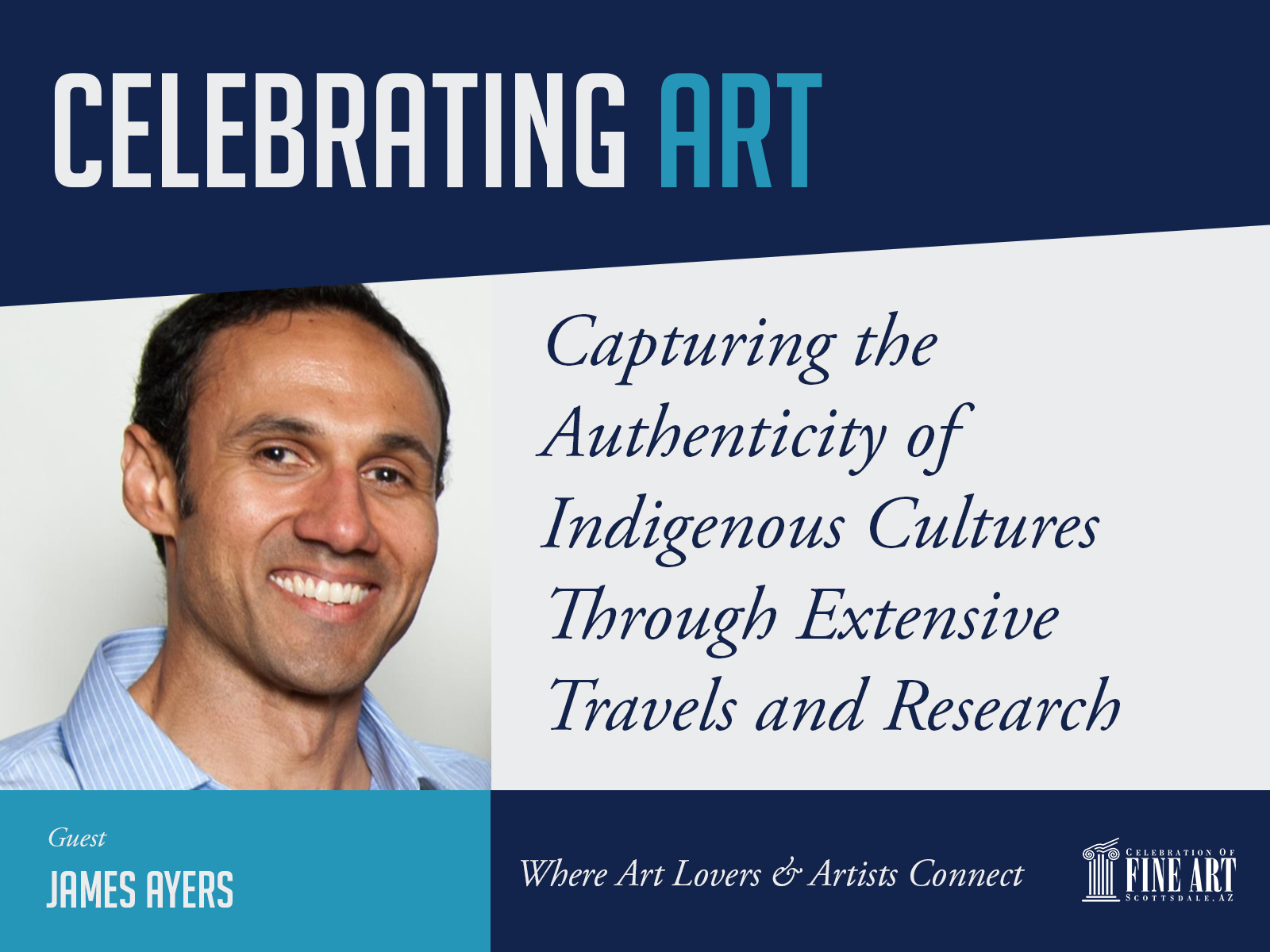 James Ayers is a celebrated oil painter based in Scottsdale, Arizona. His works center on historic Native American cultures, pulling from the expertise he's gained from decades of exploration and research. He honors his subjects by studying their rituals, customs and artifacts, and is dedicated to making sure every last detail is historically accurate. His passion for storytelling through art is why his works are found in museums and treasured private collections throughout the United States.
In this episode of the Celebrating Art Podcast, Susan Morrow Potje and James discuss his time at the Rhode Island Design School and how one school project unexpectedly set the course for his future career as an artist. James also explains his research methods, and how spending time on reservations over the years has informed his work. They also talk about the ways he has evolved as an artist, and why he's drawn to a free-flowing style right now.
Plus, hear stories from James' first year at the Celebration of Fine Art, including how he ran out of paintings and had backed up commissions from high demand. Listen by clicking the player above.