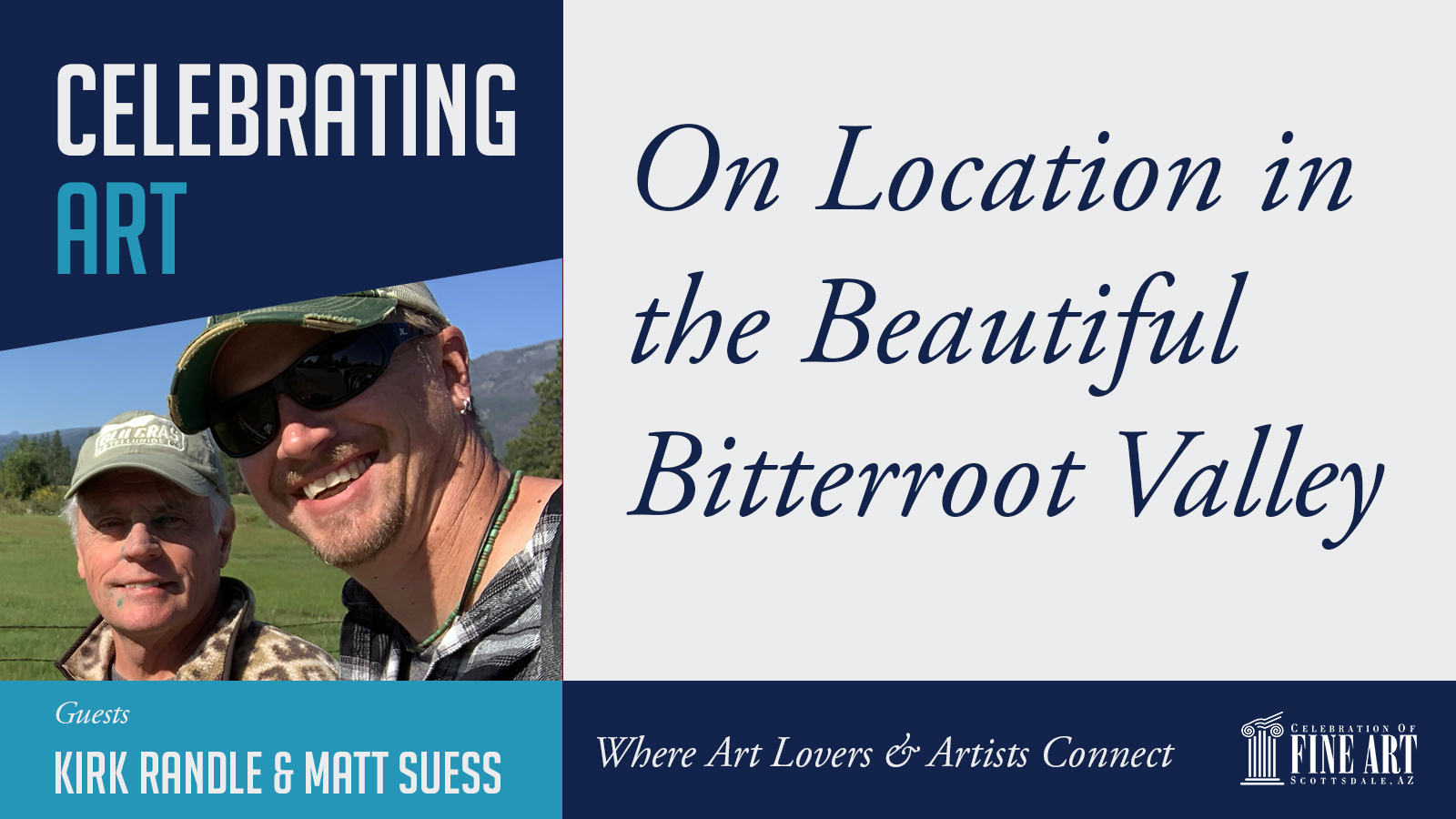 Kirk Randle, an oil on canvas painter, and Matt Suess, a fine art photographer, are two of the Celebration of Fine Art's longtime artists and friends. Over the summer, host Susan Potje joined Kirk and Matt in Montana's sprawling Bitterroot Valley to get up close and personal with the expansive vistas and mountain ranges and learn how each artist translated what they saw into brand new works of art.
Also in this episode, Kirk and Matt discuss their strategies for location scouting, why lighting and values dictate their approach, and how two artists can see the same location completely differently. Kirk explains why the Bitterroot Valley has captured his heart (and why he wants to keep it a secret!), while Matt talks about shedding light on the beauty others might overlook. They also describe the joy of exploration, unexpected moments of discovery and the ruggedness of the great American West.  
Click the player above to hear the conversation.