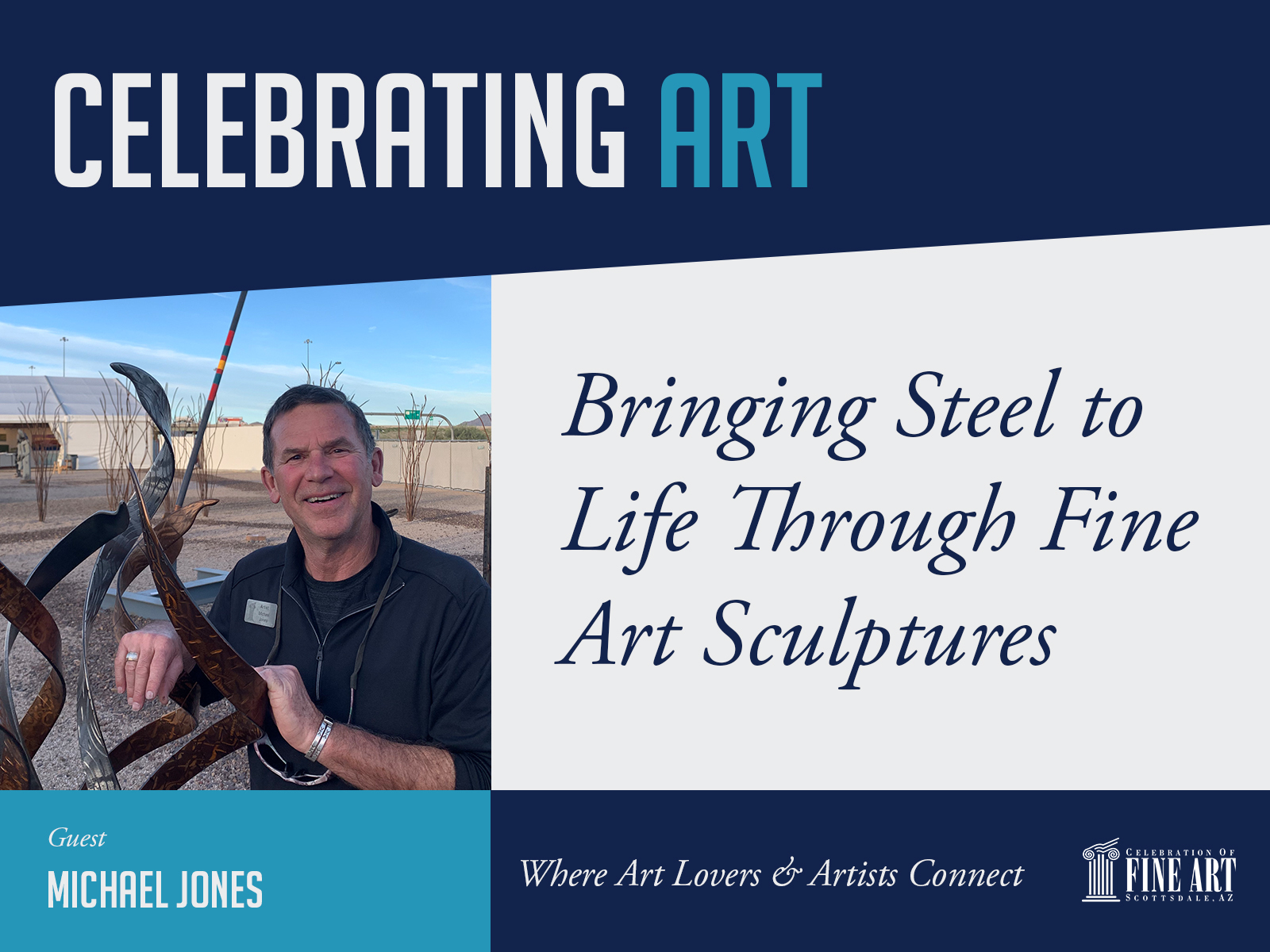 Michael Jones is a prominent metal artist based out of Bigfork, Montana, who has been participating in the Celebration of Fine Art for more than 20 years. His works of art include bold sculptures, eye-catching wall pieces and totems, as well as custom gates and fire screens that hang in many of America's most beautiful homes. His medium may seem confounding to some; after all, steel can be cold and hard. But Michael loves a challenge, and in his many decades as an artist, he has mastered the art of manipulating metal and bringing it to life.
In this episode, Michael joins Susan to pull back the curtain on the production side of his art, how growing up in the Napa Valley influenced his artistic eye and why his heart will always belong to Montana. Michael also shares what inspired his early works of American folk and prehistoric art, along with the more contemporary style he's recognized for today. Next they chat about the commission side of his business, including how a collector's unique interests, architectural style and geographical location help Michael determine the right story to tell.
Hear Michael share the story of his first large scale piece that sold at the Celebration of Fine Art, and what he thinks keeps art lovers coming back year after year. Listen by clicking the player above.