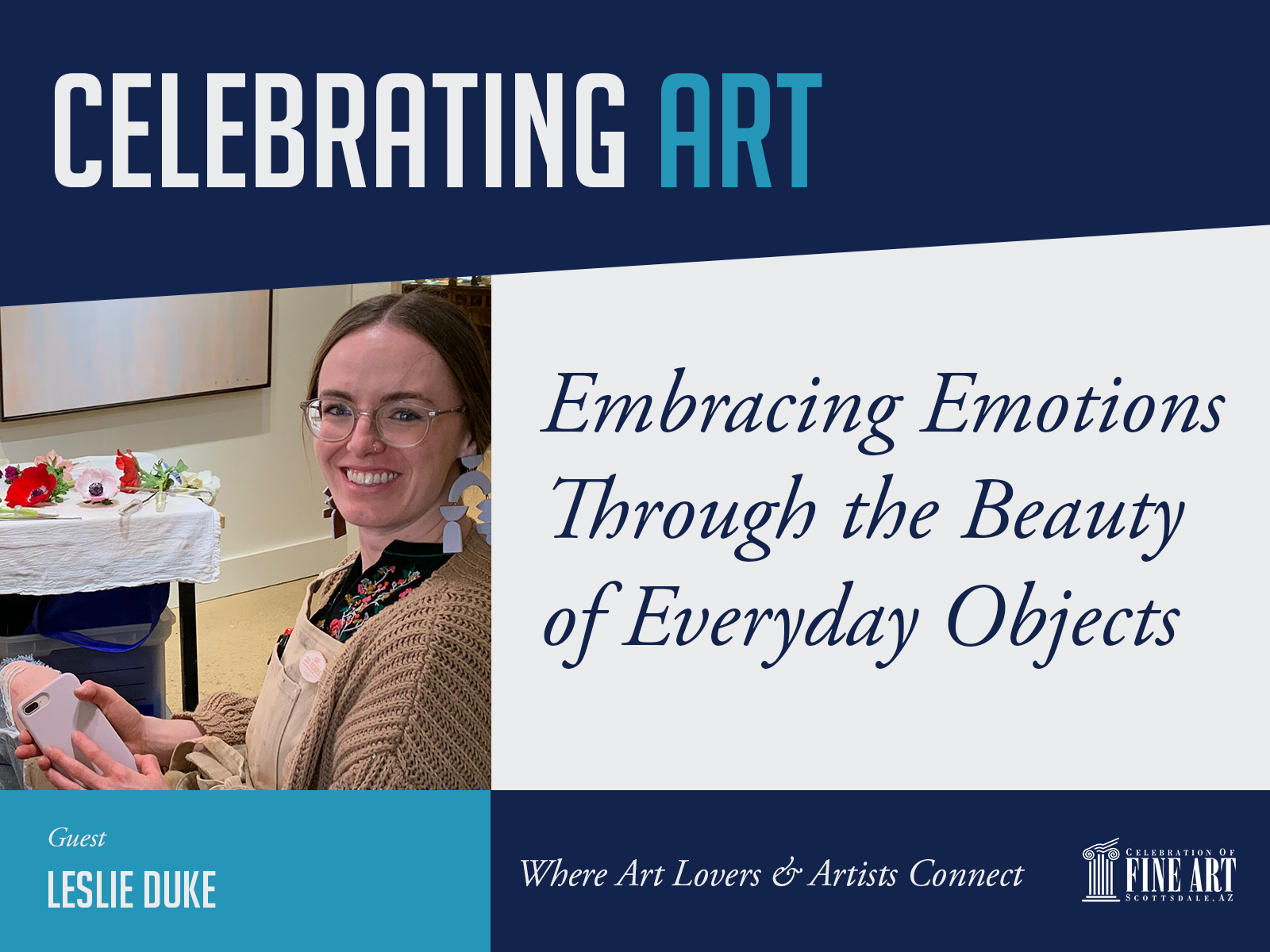 Leslie Duke is an oil painter based in Springville, Utah. Her enthusiasm for the arts was apparent from a young age, and her parents fostered her interest by signing her up for classes by local artists. Leslie went on to study illustration and graphic design at Brigham Young University, but after a few years of working in the field she felt dissatisfied. Sensing she needed a change, she challenged herself to start painting again. She began with small still lifes, setting a goal to paint every day for a month. Her daily practices soon unleashed her passion for capturing beauty in everyday subjects, and she knew it was time to transition to painting full-time. Today Leslie's works are celebrated for conveying profound emotions and moods through her masterful use of color, space and texture. 
In this episode of the Celebrating Art Podcast, Leslie joins Susan Morrow Potje to talk about her journey, including how her time apprenticing with one local artist shaped her approach to art today.  Leslie also shares lessons she's learned from fellow artists, especially the importance of following her feelings and painting what she loves. 
Click the player above to hear which artists inspire Leslie's color palette, why she's an avid collector of art books and why taking risks has helped grow her business.