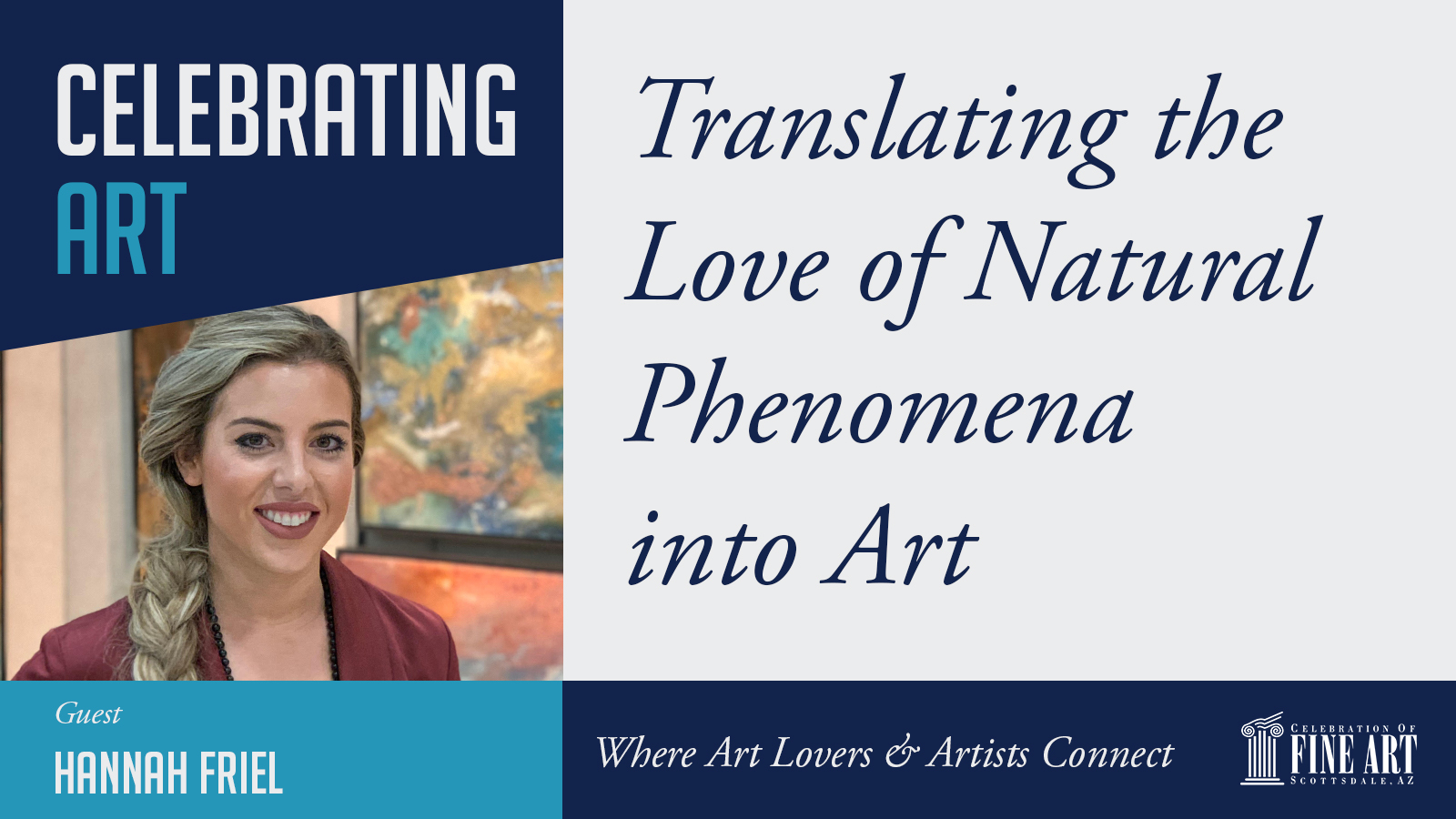 Hannah Friel is a resin and mixed media artist based in Scottsdale, and has been a part of the Celebration of Fine Art for several seasons now. Inspired by her love of nature and fascinated by the organic movement of natural phenomena, Hannah's abstract style gives a nod to topographic maps, images in space and even slabs of granite. Collectors are drawn to the light and pigmentation of her work, glittery and complex, and have often remarked on how they look lit from within.
In this episode, Hannah joins Susan to share her journey to becoming an artist, how her family supported her creativity and how she eventually honed her own, one-of-a-kind technique. Hannah discusses why she became fascinated by resin and how she's learned to create organic designs with movement, texture, depth and dimension, coupled with bold color combinations that bring her joy. Susan and Hannah also talk about trial and error in creating art, and what trends they see catching on in the art world today.
Click the player above to hear the conversation.