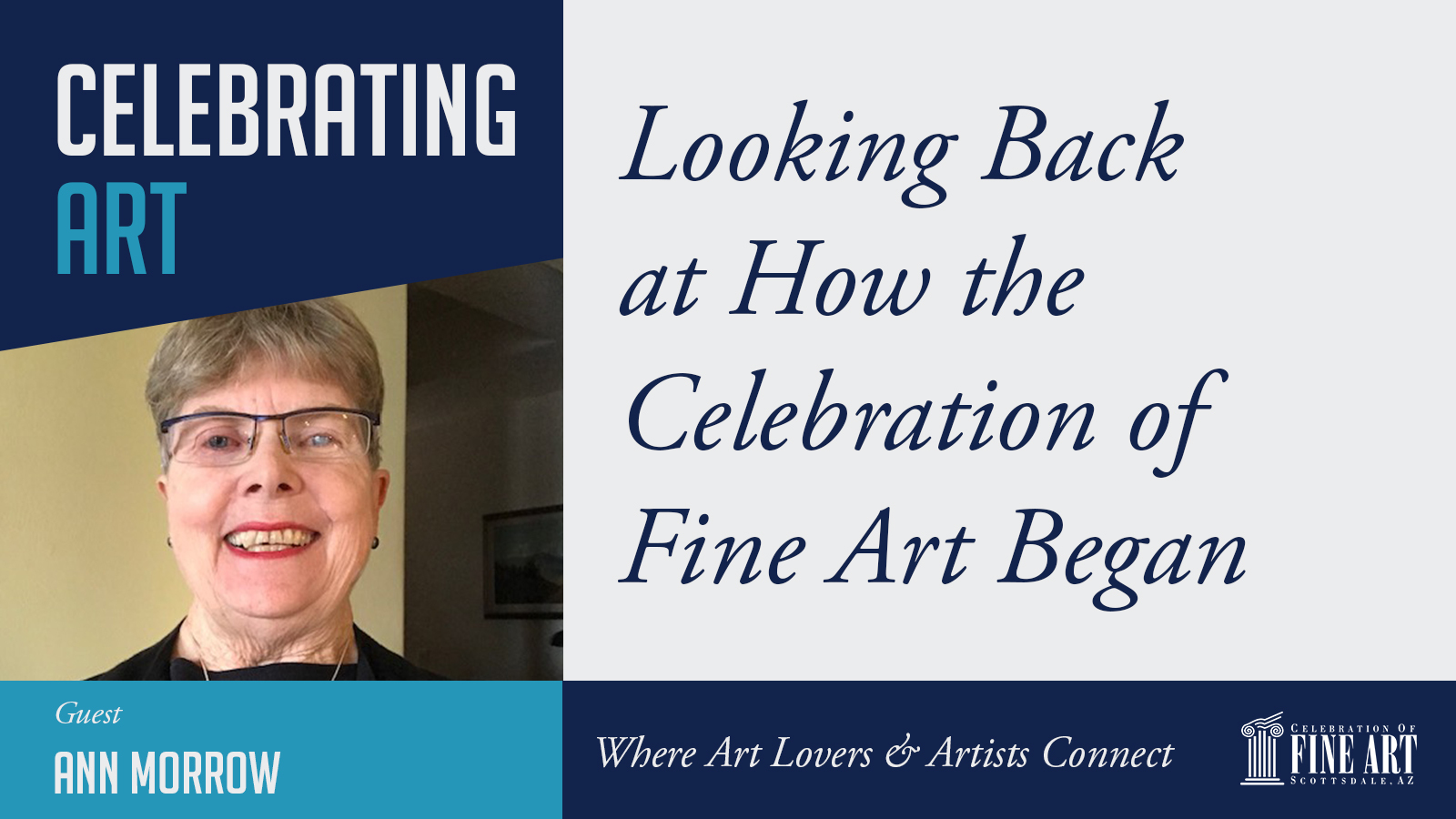 Ann Morrow is the co-founder of the Celebration of Fine Art. Her appreciation of art began as a young girl when her family had an art shop. At the time, they featured everything ranging from European antiques to American Indian art, as well as contemporary art made by craftsmen from all over the United States. And while that's where Ann first discovered her love of art, it turns out the shop was just the beginning of her life as an art collector, art connoisseur and art influencer.
In this episode, Susan and Ann reminisce about the earliest days of the Celebration of Fine Art, how they found an audience and why they were intrigued by the concept of bringing people together over art. They also discuss Ann's time as the executive director of Scottsdale Artists' School, including her efforts to help build up Scottsdale's community of artists. Lastly, Ann shares her favorite museums around the world and how they've made her feel and see art in a whole new way.
Click the player above to hear the conversation.