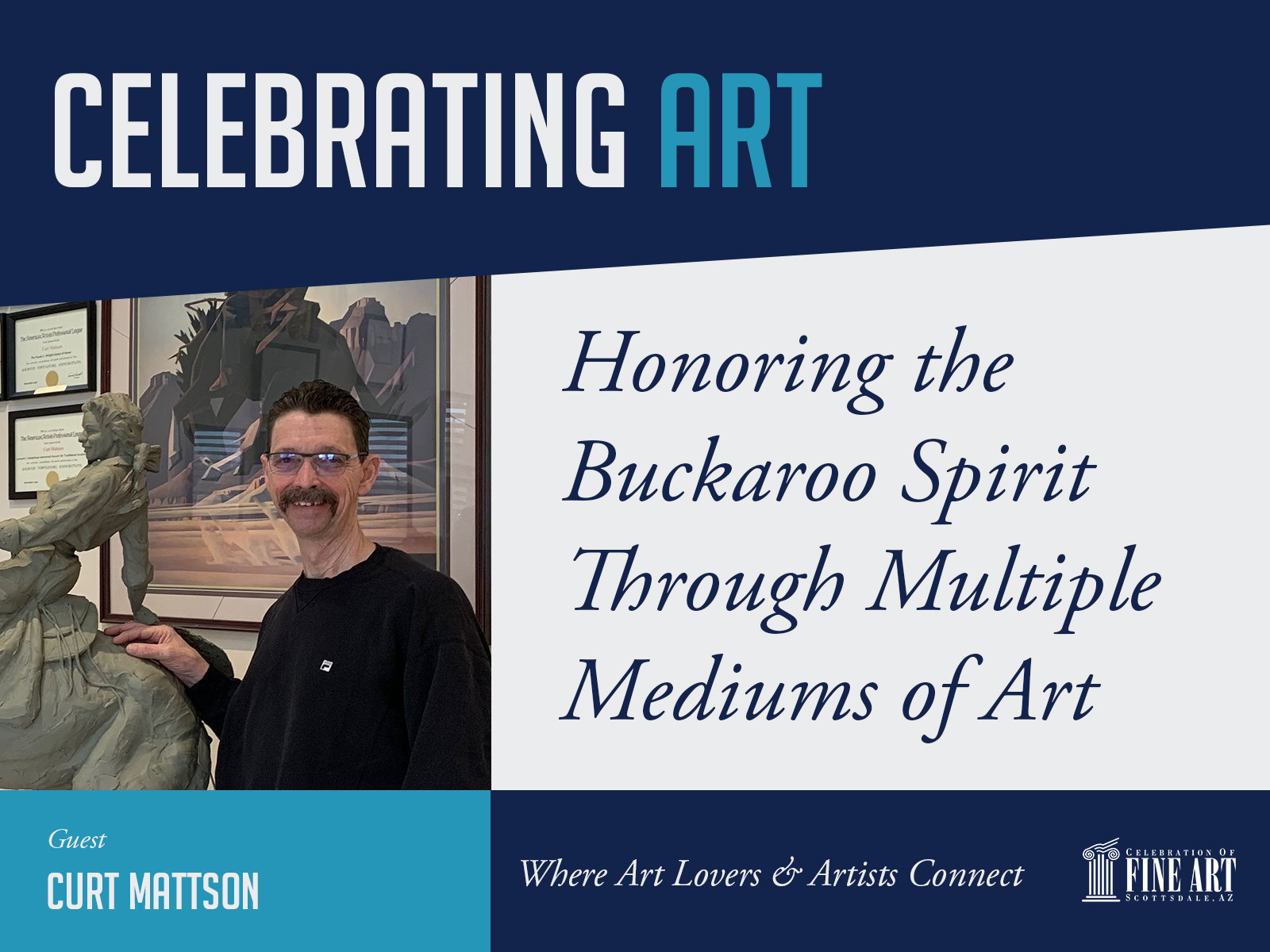 Curt Mattson was raised in the horse business, which explains his fascination with the buckaroo lifestyle of contemporary and historic horsemen and horsewomen. This lifelong passion drives his work as an artist, as he brings cowboy art to life through sculpture, watercolor, pencil and oil painting. Today, his award-winning works can be found in private collections and renowned museums across the world. This year marks his eighteenth as a visitor favorite at the Celebration of Fine Art.
In this episode, Curt shares how he made the leap to pursue life as an artist and what continues to drive him to uncover the authentic relationships between horses and humans. He also divulges which piece of his art is his personal favorite, which piece became a turning point in his career, and key lessons his mentors have taught him over the years.
Plus, Curt talks about the importance of museums and how it helps visitors develop their eye for art. Click the player above to listen to their conversation in its entirety.