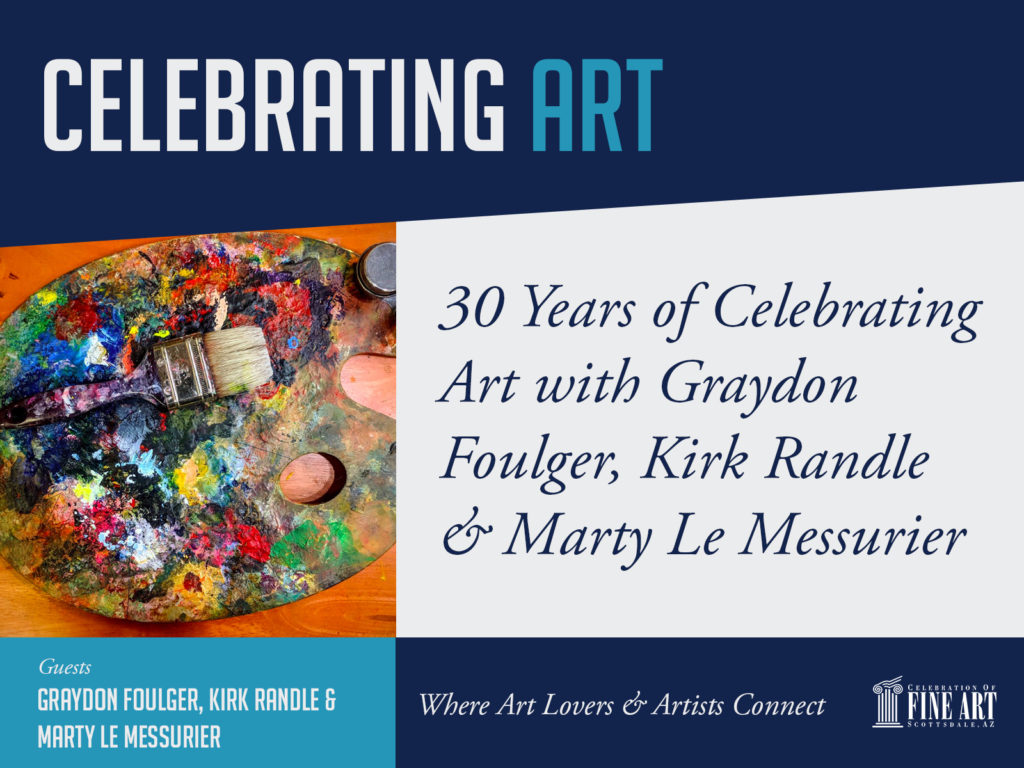 Thirty years ago, as Tom and Ann Morrow prepared for the inaugural Celebration of Fine Art, over one hundred artists submitted samples of their work to be considered for the show. Among those selected to participate were painters Graydon Foulger, Marty Le Messurier and Kirk Randle. Incredibly, these three haven't missed a year ever since. 
In this episode of the Celebrating Art Podcast, Susan invites Graydon, Marty and Kirk to take a stroll down memory lane. They share behind-the-scenes stories from the first show, like how record-breaking rain causes flooding in the tent. They also discuss the ways in which their art has evolved, why millennials are keeping artists on their toes and the power of community support, including how collectors from the early days have become longtime friends.
Click the player above to hear the conversation.