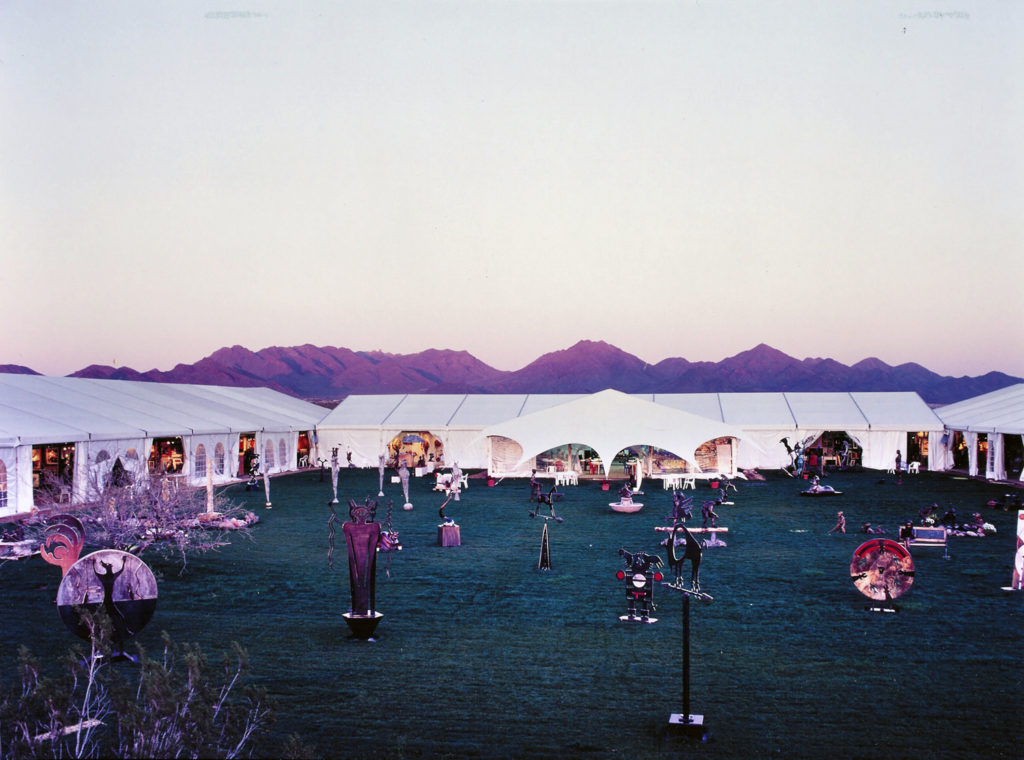 In 1989, Tom and Ann Morrow were vacationing in Southern California when they came upon a trio of art festivals: the Laguna Beach Festival of Arts, the Laguna Art-A-Fair and the Sawdust Art Festival. Known as one of the West's top art destinations, it was only natural Laguna Beach would appeal to Tom and Ann's deep love and appreciation for art. However, what took them both by surprise was the lasting impact the trip had on them. 
After their visit, they knew the magic of these art festivals would be enthusiastically embraced in their home city of Scottsdale, Arizona –– where one of their three art galleries was formerly located and where Ann served as the executive director of The Scottsdale Artists' School. Once this spark of inspiration was ignited, there was no stopping Tom and Ann from bringing their vision to life.
Of course, there was a lot of work to be done to get an art show of this caliber up and running. They'd need the land, city approvals, the artists, and of course, the art lovers. Working closely with the Scottsdale City Council, they were able to get an ordinance passed within a year that opened the door to this new, seasonal art festival. About six months after that, in January 1991, the Celebration of Fine Art set up its iconic white tents and held its inaugural opening day. 
Part gallery, part working studio and part art show, the Celebration of Fine Art connected art lovers in Scottsdale with 100 acclaimed and emerging artists whose mediums ranged from oil paintings and sculpture to metalwork and crafts –– a tradition that remains true today.
As the Celebration of Fine Art embarks on its 30th year, there's much to say about how it has grown and evolved throughout the decades. However, despite the show's transformation, what continues to be most special to me are the aspects that haven't changed at all.
Art remains the greatest connector of people. It's how we have expressed ourselves and shared experiences throughout different times and places in history. Art makes it possible for the artist to share their stories and unique perspectives on the world, but also for the viewer to experience that story or to create their own. Art elicits emotion and has the power to transport us to another time and place. It evokes memories, but also creates them.  
Tom and Ann's vision was to build a place that encouraged conversations and friendships over this shared love of art. And for 10 weeks every year, that's exactly what we continue to do.
On behalf of the Celebration of Fine Art family, thank you for being a part of our 30-year history. What a joy it is to have you along for the ride!
Susan