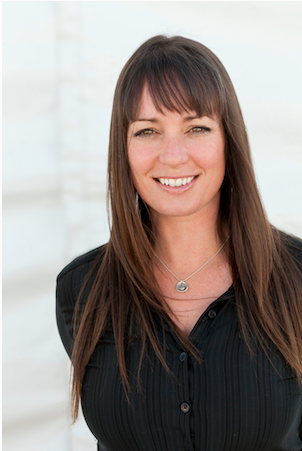 Stephanie Revennaugh became captivated with horses at an early age. She recalls reading children's books with horses and ponies, developing the dream to ride and spending hours sketching their form. Eventually she took up showing jumpers and even managed a dressage barn. There was no question Stephanie's life's work would center on her passion for horses.

Every artist has a preferred approach, but Stephanie – who is celebrated for her paintings and sculptures – models the horses she sculpts in person. Certainly she's an expert in their shape and form. But in standing right beside a horse, she can connect with its spirit and authentically do its elegance justice. And while over the years Stephanie's subject matter has stayed the same, she's explored experimenting with materials and scale, and more recently, texture.

"I am excited and intrigued by the effects disparate things have on one another," Stephanie says. "I enjoy mixing opposites or unrelated things and ideas, at times discovering an exciting result."

Stephanie calls these scenarios "happy accidents" and it's just one aspect of her work art lovers gravitate toward. Her sculptures in particular present like a mix of history, the present and the future with unexpected touches that make her work timeless, spontaneous and deeply personal.
Armed with brand new paintings and sculptures for the 2019 show, Stephanie will debut a collaborative project as well as "Epeius," which is her largest sculpture to date. To see more of Stephanie's work, or see last year's collaboration with Seth Fairweather, click here.
Favorite artist? Javier Marin, Deborah Butterfield, Catherine Thiry and Christian Hetzel. I can't pick just one!
Music/Musician that inspires you? EDM, Neo-Tango/Sofi Tukker and Gotan Project
Favorite place to travel? Spain and France
Favorite Quote/Mantra? "The purpose of art is to washing the dust of daily life off our souls." Picasso
If you weren't an artist, what do you think you'd be doing? A professional equestrian or a dancer.  Thankfully, I get to be an amateur equestrian and my nieces and nephews are top notch dancers!