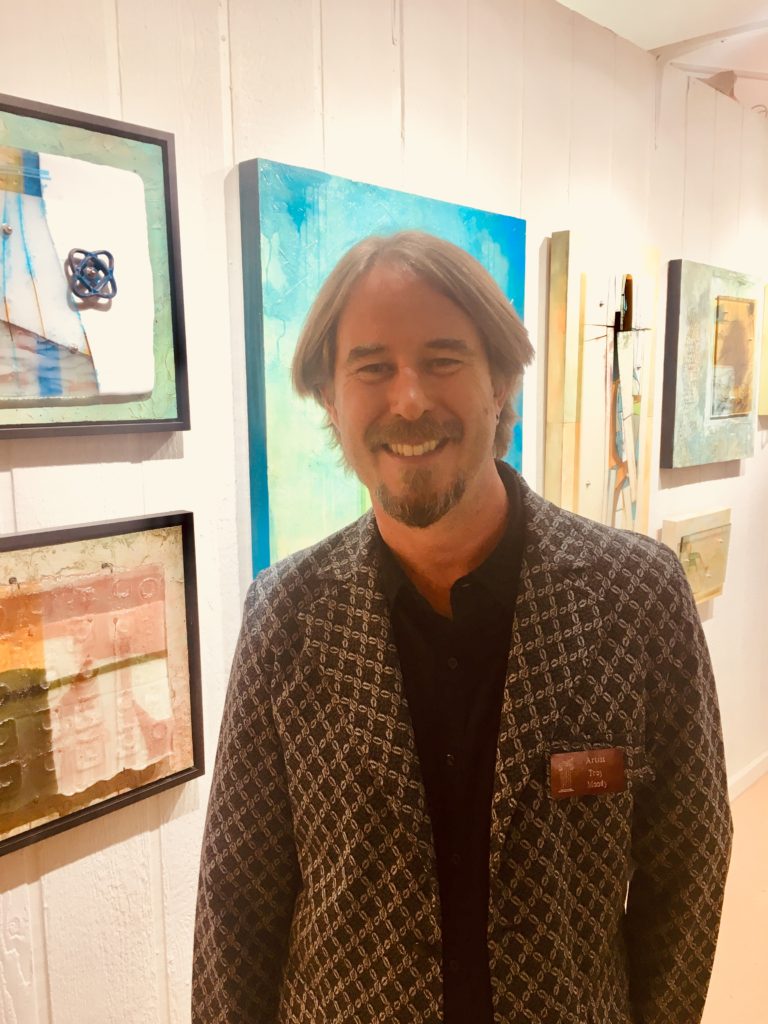 Troy Moody is a designer and craftsman of unique glass art. He cut his first piece of glass more than two decades ago and while he's applied the time-tested techniques used by others in this storied profession for more than a thousand years, he has come into a fresh style that is uniquely his own. And after more than 20 years, Troy says he's still learning, curiosity propelling him toward new challenges and unexplored paths.

Today, Troy says he's inspired by the abundance of beauty around him, from the fantastic colors of a Sonoran sunset and the subtle palette of local flora to water stains on 20th-century ruins and bustling urban landscapes.

"Mentally and spiritually, I am inspired by the love I feel permeating my daily existence," Troy says. "I am moved by the authenticity of my young son and the strength of my incredible wife, by the commonality of the human experience and sincerity of a strangers smile."

His openness to the world and all its possibilities has paved the way for his impressive portfolio, which spans distinct works of public art, classically-influenced stained glass, as well as commissioned and autonomous work that leans more toward the abstract. No matter the project, once Troy gets to work, he immerses himself in the creative process.

"To be honest what I enjoy most are those moments when I am able to dissolve into the work and disappear into the high white noise of creation," he says.

At the Celebration of Fine Art, it doesn't take long for visitors to be drawn to Troy's booth. One can't help but be charmed by the vibrant and mesmerizing shapes and colors he creates with glass. Happily, the feeling between Troy and art lovers is mutual. Now in his eighth year with the show, connecting with collectors, art enthusiasts and fellow artists at the show, and sharing his passion for the craft of glass art, is a joy Troy never tires of.

Favorite artist? Throughout my life I have been drawn to a wide variety of artist for various reasons. Rauschenberg, Basquiat and the expressionist have been strong influences as well as German stained glass giants Schaffrath and Schreiter and contemporary American master CZ Lawrence.
Music/Musician that inspires you? My total lack of musical abilities has produced an appreciation for a wide variety of musical genres. From classic country and progressive bluegrass to gritty hip hop, improvisational jazz and everything in between.
Favorite place to travel? My favorite place to travel is wherever is next. I was fortunate to spend a good portion of my early adulthood roaming America, Europe, India, Nepal and Thailand. More recently, I enjoy exploring the forgotten landscapes of the American Southwest.
If you weren't an artist, what do you think you'd be doing? I would be living a creative life, reacting to the awesome reality I find myself in. I would be the son, the father and the husband I already am, only with a different source of income.