The passage of the new year is rife with symbolism. For many, it represents a fresh start, an opportunity to create anew and to shed any woes that accumulated over the previous 365 days. As such, people around the globe welcome the new year with unique rituals –– many of them focused on ushering good luck, prosperity, and longevity.
We bake coins into cakes, eat black-eyed peas, greens, noodles and 12 grapes at the stroke of midnight, light fireworks, and the list goes on. Whatever way you welcome the new year, or new beginnings, our surroundings can play a big role in how inspired we feel day to day and through the ups and downs. With that in mind, here are some works of art we think will help create an inspired new year!
"Biker Chicks" by Jenny Foster
This is a fun, happy and colorful painting featuring three little chicks who look like they are up for whatever adventure may lie ahead.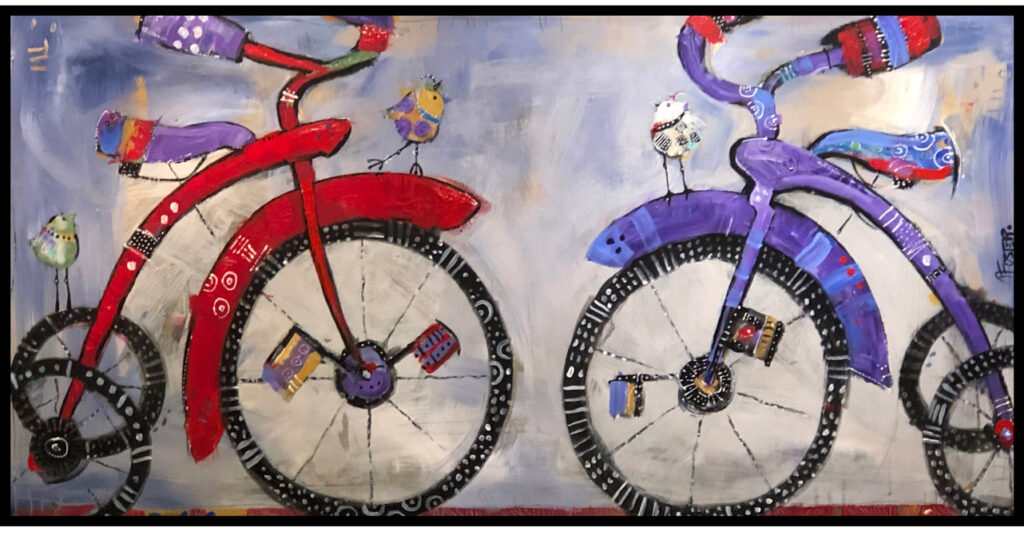 Original acrylic on canvas
49" x 25"
---
"Satellite" ring with rubellite and diamonds by Isabelle Posillico
Gold, diamonds, bright rubellite…how can you not light up when you see this wearable art?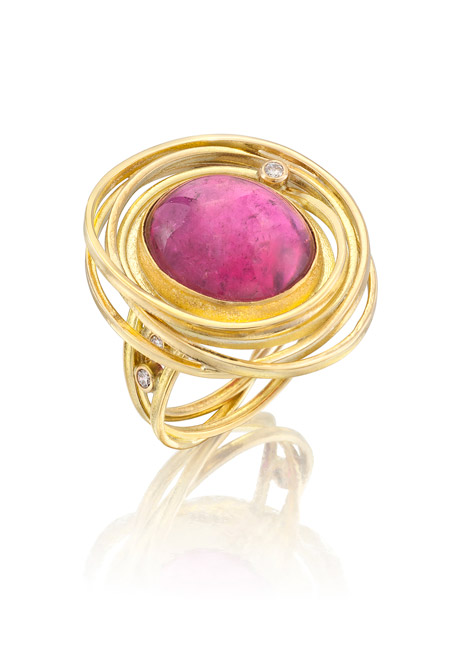 18k gold and 22k rubellite, and .12ct diamonds t.w.
---
"Painted Pony" by Terrell Powell
The artist Terrell Powell aims to capture energy in each of his pieces and this vibrant painting does just that.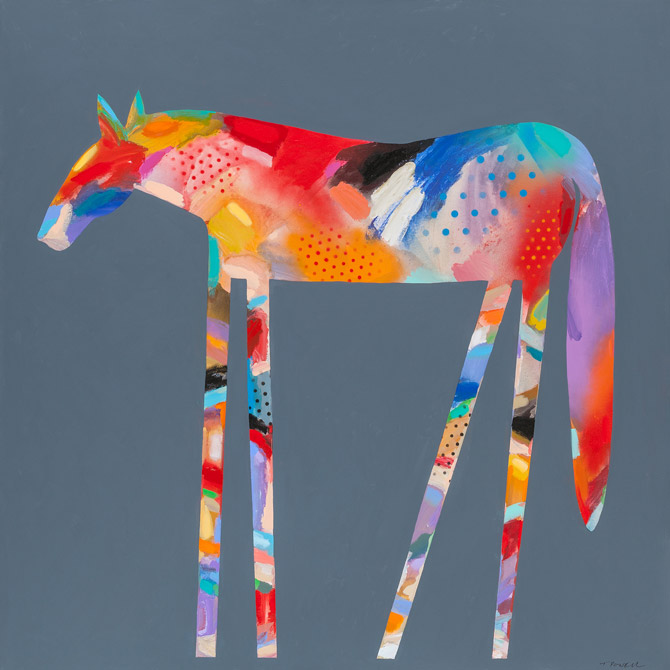 Original acrylic on canvas.
54" x 58"
---
"Brights" Number II by Sheri & Ralph Meldrum
The name says it all. This collage art –– layered pieces of paper painted with ink and mounted on a wood panel –– instantly supercharges the senses. And who couldn't use a recharge from time to time?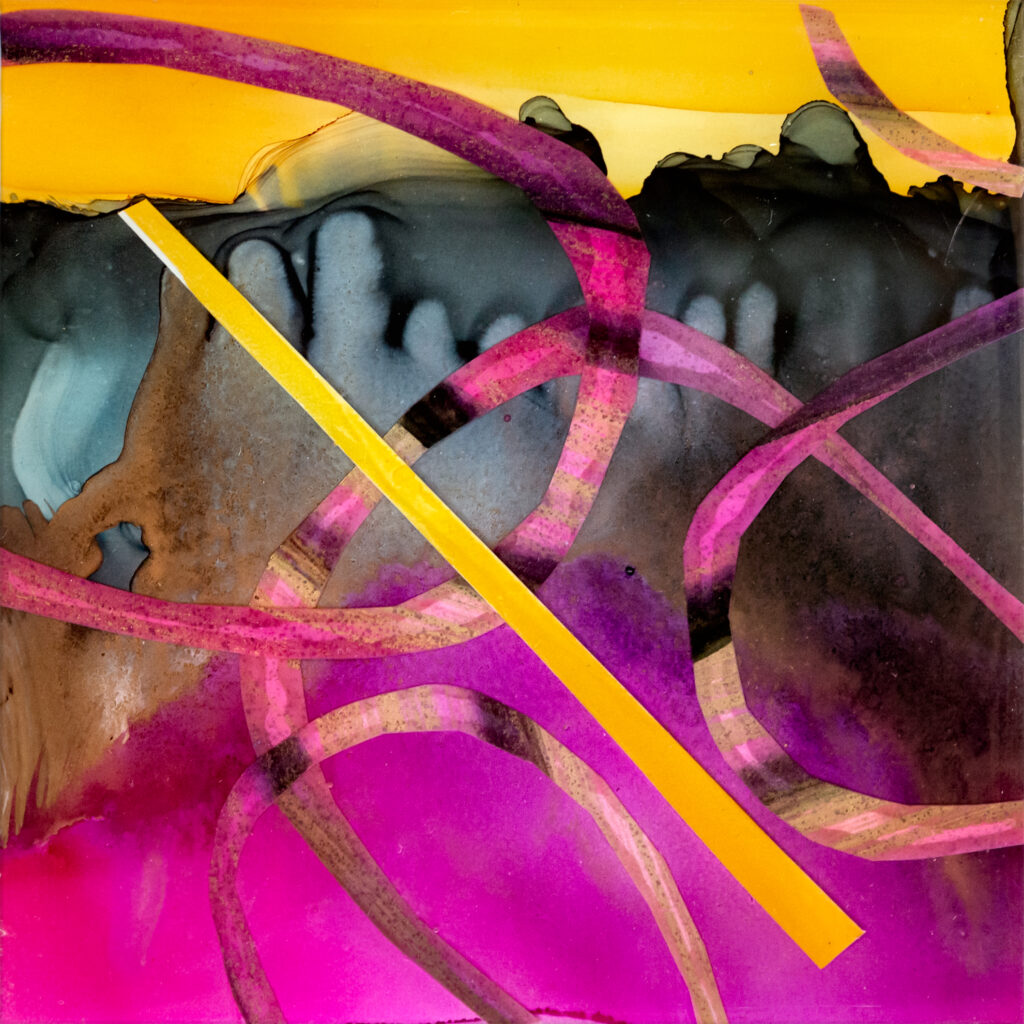 Mixed media
6″x 6″x 1.5″
---
"Resting Dove" by Ryan T. Schmidt
To keep inspired, we all need rest and moments of solitude and peace, and this piece evokes just that.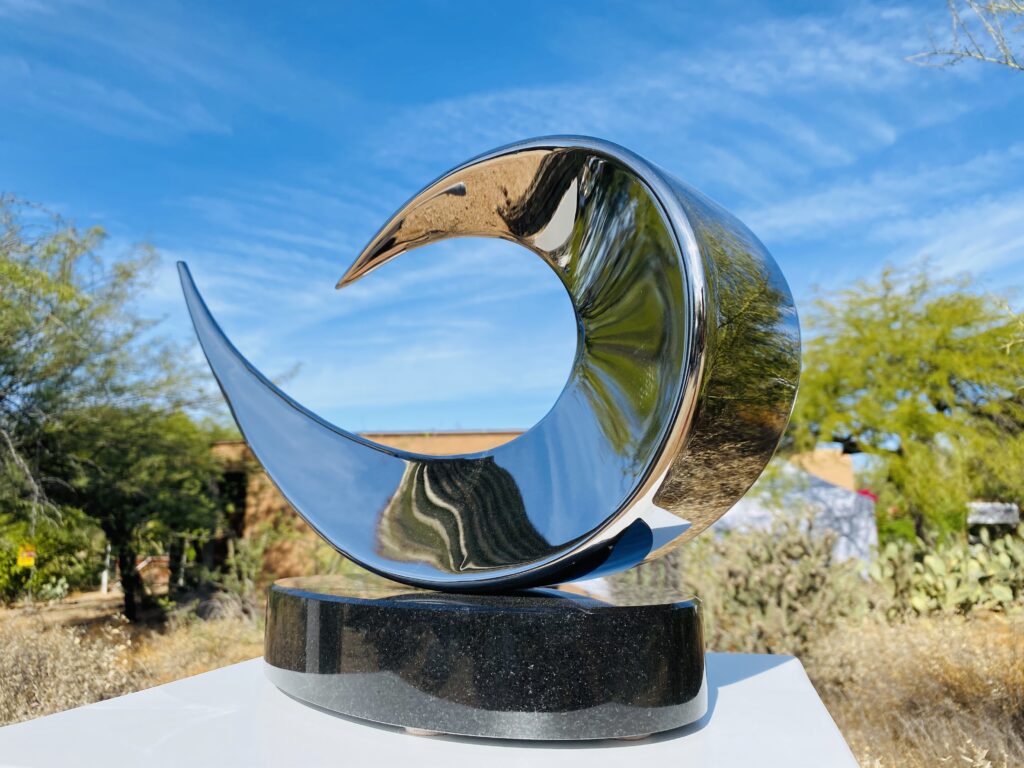 10" x 9" x 6"
Polished Stainless Steel Sculpture on black oval granite base, abstract contemporary tabletop piece.