Spend any amount of time with Ted Nuttall and it's easy to see he is an artist at heart. He exudes nearly every character trait of a great artist––empathy, creativity, and a love for observation and connection. Plus, he dons the round, Windsor-style glasses that have come to be symbolic of creative types.
But Ted's journey as a watercolor artist hasn't been a linear one. Though he took to the medium in high school, he wouldn't pick it back up until he was 40 years old. A several-decade-long stint in graphic design took him away from his first love. It wasn't until the need for some self repair that Ted would find his way back to his beloved art form.
As he began immersing himself in watercolor, two validating moments occurred that compelled Ted to hang up his graphic design hat for good. One was the urging by one of his instructors (and also his hero) to become a teacher himself. The other was when the editor of a national art magazine gave one of Ted's pieces top billing on the cover of the magazine.
Ted caught the green light and hasn't looked back since.
When did you know watercolor was your calling?
I took an art class in high school and my art teacher introduced me to watercolor. So, I painted in watercolor in high school, but then I didn't pick it back up until I was 40. I thought I was going to become a painter but I chickened out and became a graphic designer.
I took up watercolor when I was 40 when I was going through a personal crisis. My mom was a hobbyist painter and she helped me get over my problems by having me come to her studio twice a week and paint. That's how I got started. It changed my life. It introduced me to a whole new world.
I had a graphic design firm at the time and before too long, I closed it down and started painting and teaching full time.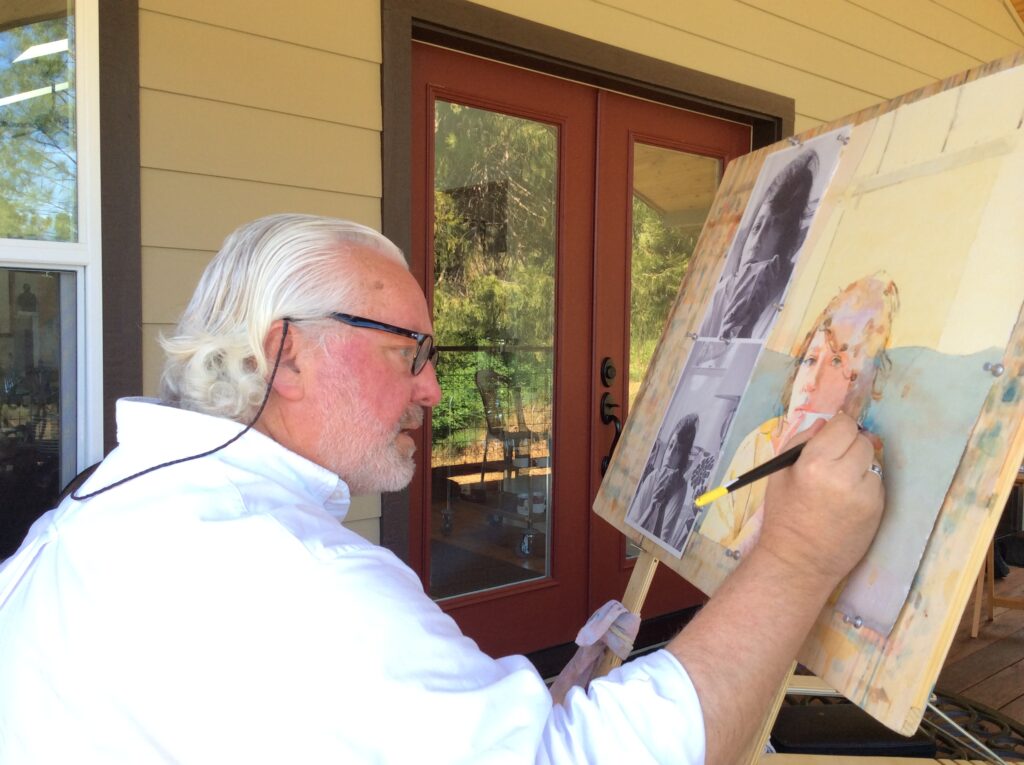 What is the most rewarding aspect of your work?
I only paint people. I've always loved people and I love the experience of being in a place like a coffee shop and all of a sudden seeing one person and somehow connecting with them. I love that moment and then trying to capture that in a painting. And that's really what I'm after––that moment of expression that says what I think they may have been feeling and also says what I was feeling at that moment. I love that whole process and watching it unfold.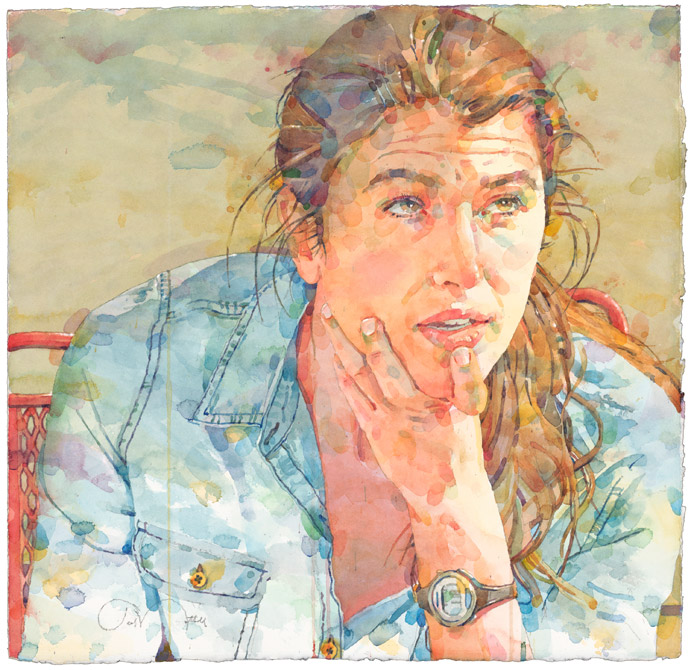 What is the most challenging?
One of the things I've discovered as I became more serious about painting is that you never feel like you've figured it out. I feel like I've been doing it a long time and I feel like I never quite achieve what I want to achieve. I'm always really close to it, but every time I feel like it's just out of my reach. It can be frustrating because you want to paint everything really well, but it's also what keeps you going. You just try to keep getting better and learn with each painting.
Has your work evolved over the years?
When I look back on the work I did in that class I took early on, I remember I was so afraid of color and value. I think I've become more self-assured about those two things and being a little more aggressive with color. I think I see and interpret things better.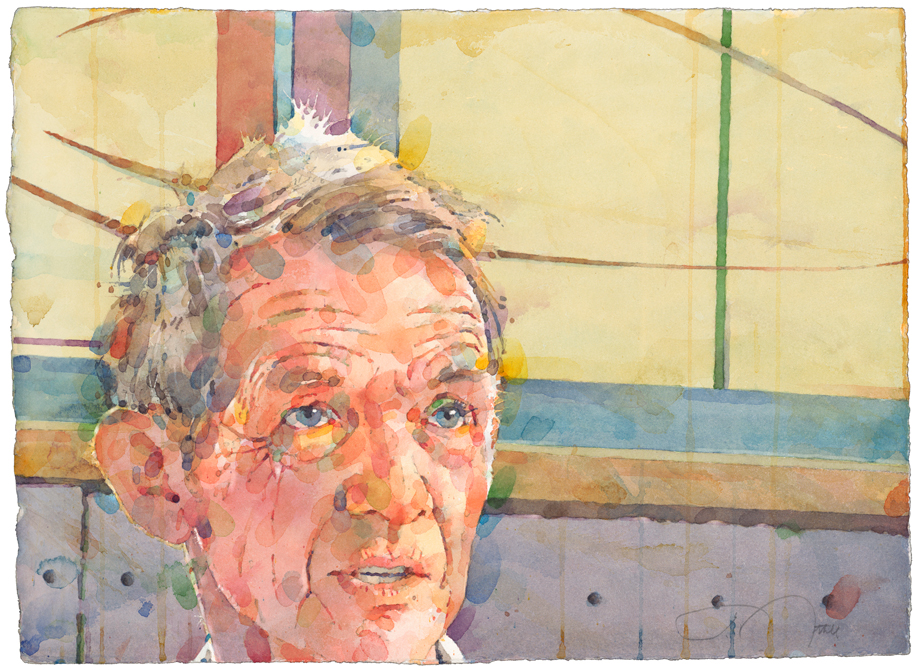 Is there a particular piece you're excited to introduce at the Celebration of Fine Art?
I've done some new work and there's one of my granddaughter that I can't wait to see how it's received. I'll also be working on something while I'm there that's a little different for me. I'm looking forward to doing that. But I'm just looking forward to how the work is received and how people respond to it.
When you're not creating artwork, how do you spend your time?
I enjoy reading and traveling. I'm also a musician so I play my guitar and sing. There was a period of time when I was trying to decide if I'd pursue music or painting. But I was better at painting. Music has become therapy to me though.
What drew you to the Celebration of Fine Art?
A friend who has been showing there for the last several years suggested it to me. Last year, I visited her at the show and she introduced me to a lot of people. I enjoy people so much so it will be nice to have them walking by and to associate with other artists as well.