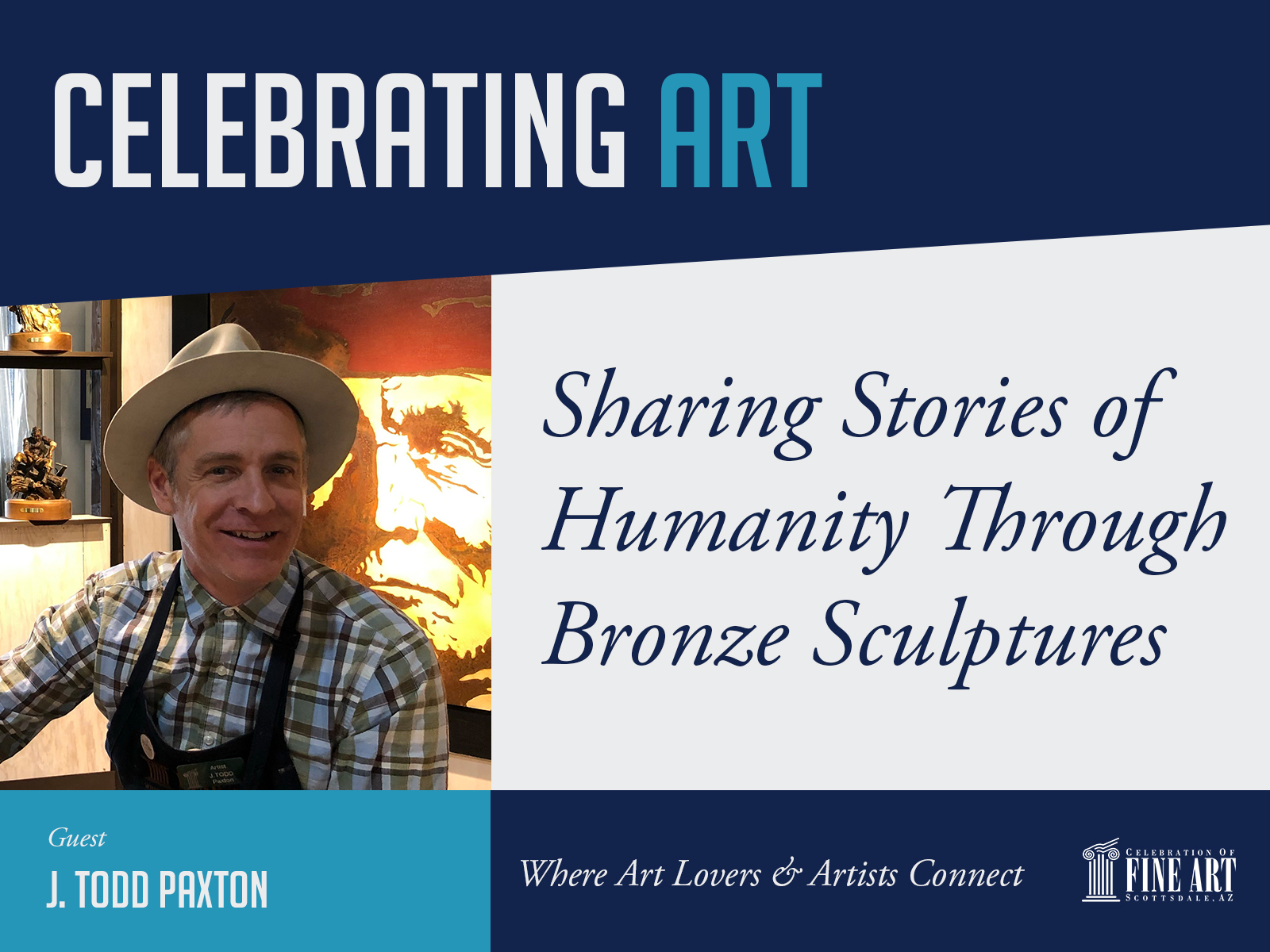 Art has a timeless and unrivaled power to tell stories that spark imagination, evoke feeling, and inspire thought. And if there's one artist who has truly mastered the ability to capture a viewer's attention in this way, it's J. Todd Paxton.
Todd is an acclaimed bronze sculptor drawn to themes in life that connect us all, such as love, longing, honor and courage. Todd tells these stories through his subjects and brings their energy to life through the smallest of details, such as the tilt of a chin or the flutter of a dress. Regardless of a sculpture's size, he is committed to bringing people together and building genuine connections through his art.
Now in this fourth year at the Celebration of Fine Art, Todd joins Susan Morrow Potje to discuss his unconventional journey to becoming an artist, including working as a plumber and running a foundry. He shares lessons learned from the recession and the silver lining of career setbacks he's experienced. Todd also tells the story behind one of his most celebrated sculptures, The Crow Warrior, and the question he wishes every visitor would ask about his works. 
Click the player above to hear their conversation.