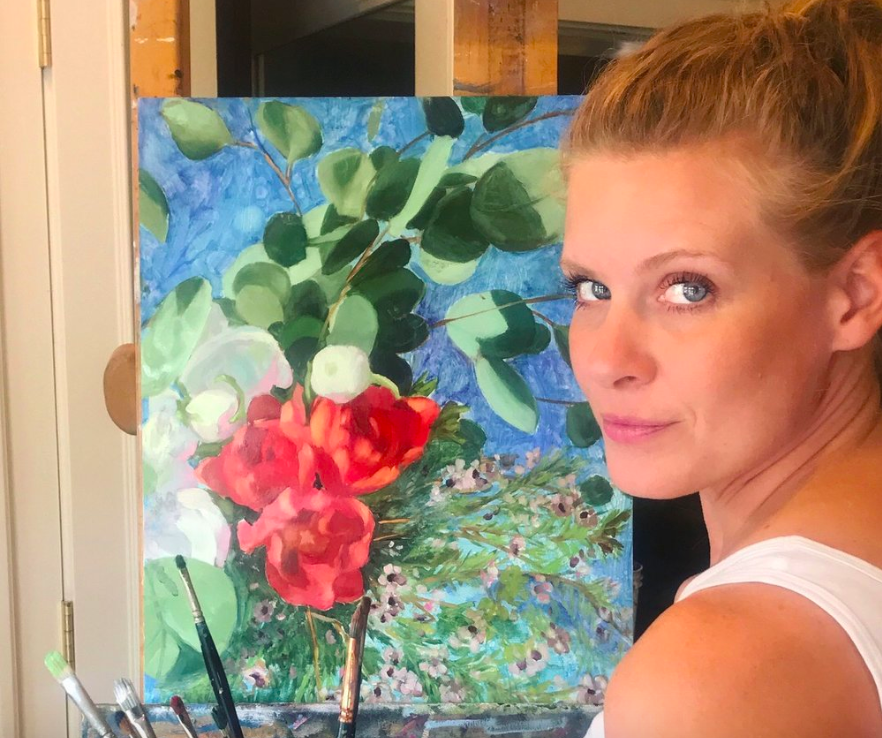 If you are the type of person who can't help but stop and smell the roses, there's one name you must know: Elizabeth Butler.

Elizabeth isn't simply known for her original oil floral paintings. She's known for their intense and extravagant beauty, and her ability to illustrate abundance and drama through the use of rich colors and bold accents. The result is deeply alluring paintings of suspended floral compositions that toe the line between realism and whimsy.

"The feeling you get when you step outside in nature and gasp because it's so beautiful, that's what I try to recreate with paintings of flowers," Elizabeth says. "I love pulling together flowers of different colors and arranging them in a way that shouts to you 'I'm here!'"

Over the years Elizabeth's subject matters have changed, spanning portraiture and landscapes to florals. Yet what makes each piece quintessentially Elizabeth is her mastery of communicating each subject's deep and unique sense of beauty.

"I love the beginning steps when everything is possible and you feel the energy of the concept at your fingertips and fresh in your imagination," she says. "I love the finishing touches when things get more playful and imagination takes over and everything flows."

Elizabeth also lives, teaches and paints here in the Valley. In joining the Celebration of Fine Art, she is delighted to spread the joy of nature to others so they may also see the world through rose-colored glasses.
Favorite artist? Odilon Redon
Music/Musician that inspires you? Anything with a beat I can dance to!
Favorite place to travel? Anywhere with secluded trails, views of the water and cliffs to jump off.
Favorite Quote/Mantra? "Beauty will save the world." -Dostoevsky
If you weren't an artist, what do you think you'd be doing? Competing or coaching in some athletic endeavor. Or a circus master.