Nature has long been the muse of many artists. The source of beauty is endless. Whether it's the way the shadows and light play against each other, the vibrant colors married with the softest pastels or the unending textures in the flora and fauna, the natural landscape brings the senses to life.
The animals and wildlife provide yet another deep source of inspiration. From the tiniest of creatures to the most magnificent beings, their shapes, sizes and even the way their fur lies or feathers display, stokes a sense of curiosity and awe.
There is a certain sense of peace that nature brings. And, thankfully, many artists are gifted at capturing the best of the natural world and sharing it through their dedication and talents. What a great way to bring an Aspen grove or brown bear right into your home.
What draws these artists to nature and to capture these amazing moments? Their reasons are as unique as their work, but one thing most have in common is the sense of peace and connection they experience when in nature.
Trevor Swanson
I'm compelled and drawn to paint scenes and settings from nature because that is where I find myself most at peace and in touch with the world. I grew up in a family that always enjoyed the outdoors and that love passed strongly to me. I also have a sense of wonder about the depth of variety and interesting things that share our world. I feel fortunate that I've had opportunities to travel the globe and experience firsthand so many incredible things. There is a magic in the moments of observation, whether it's a chipmunk, a grizzly or an elephant, that makes me feel alive and connected to something more. It is these moments that become some of the most interesting, and sometimes challenging, to portray and recreate.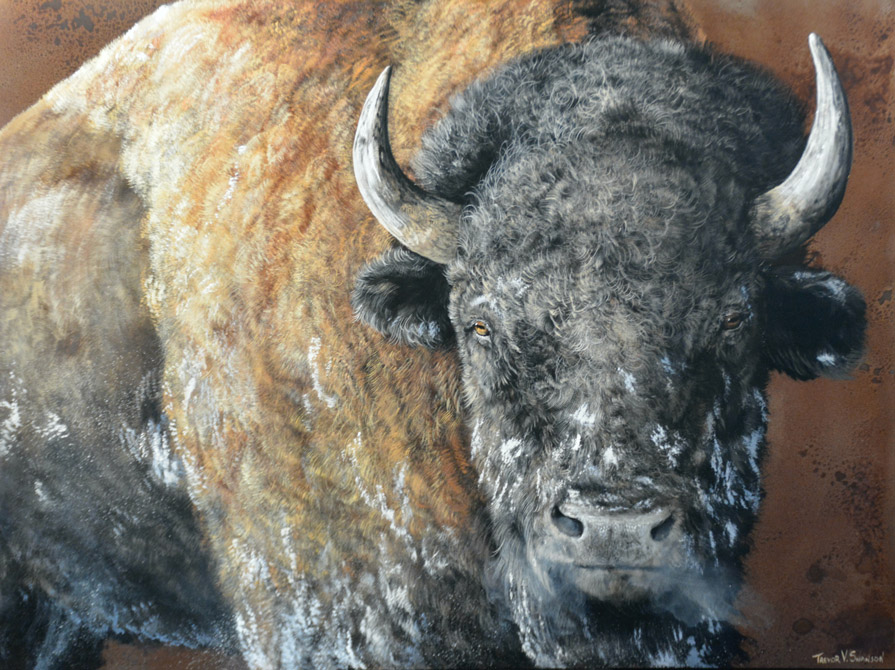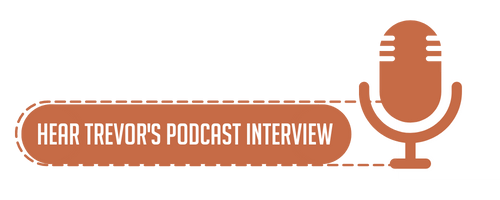 Heidi Rosner
I spend a lot of time outdoors. I love to hike around my neighborhood and in the local McDowell Mountain Preserve and that is often the starting point for a series of pieces. I have always been an "outdoor" person. I'm passionate about flora and fauna, love hiking and gardening and am a lover of all things desert. I'm also a bird nerd. Since I spend so much time appreciating nature, it is a simple transition for me to express my love of the outdoors in my art.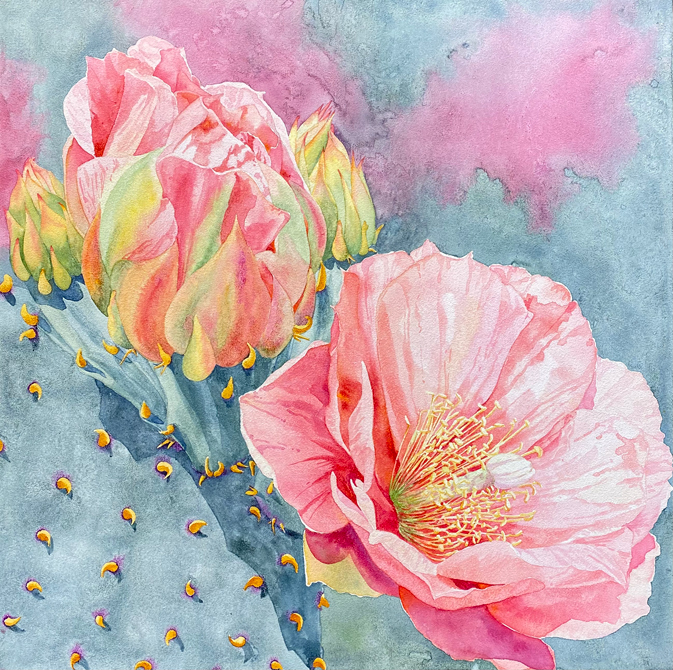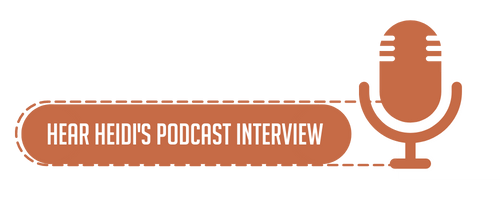 Cathy Sheeter
Nature is my happy place. It is the place I go to decompress, find myself, and soothe my soul. There is something about being in nature that just centers me. When I can't be out in nature, I like to surround myself with its beauty within my own artwork and other nature artists' work. I have specifically had a connection with animals and wildlife since I was a small child. I suppose perhaps it is in my DNA. Both of my parents are animal lovers and my father was a wildlife biologist. Animals and nature have really been the only subject matter that I have ever truly wanted to create.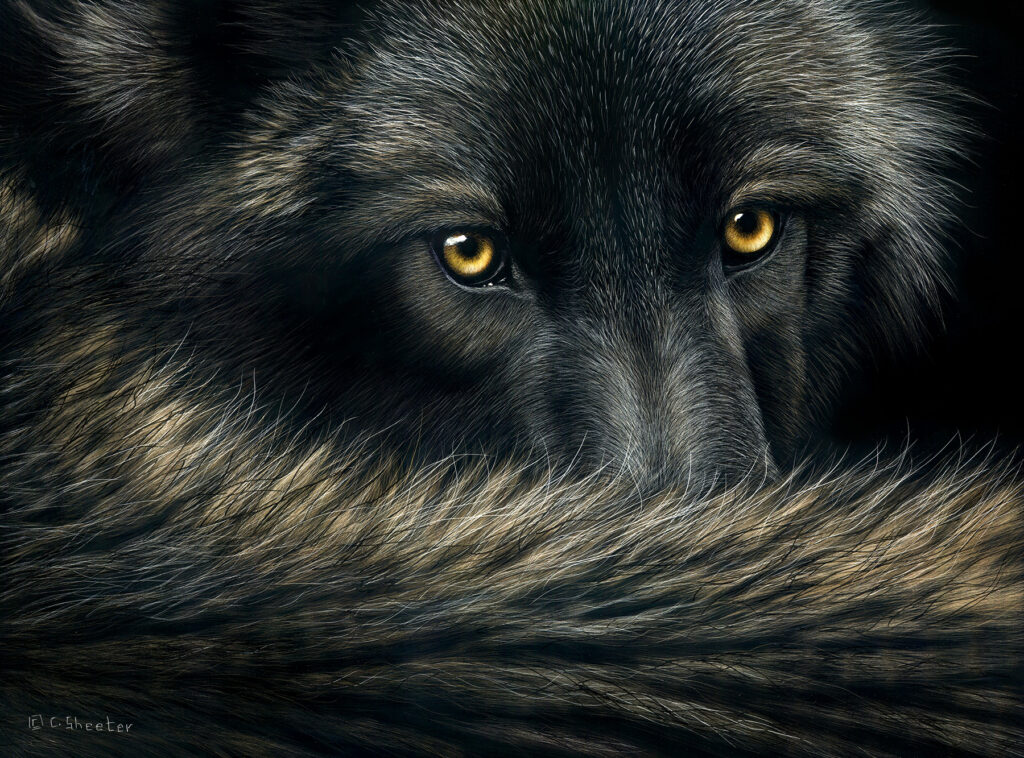 ——————————–
Of course, capturing the beauty of nature and expressing that through a work of art in a way that connects with others on an emotional level is often the most challenging part. It's a process of capturing just the right moment and determining how best to tell that story in a powerful way.
David Jackson
One of the challenging things that I enjoy is how to capture the proper and most effective lighting to create the magic of the moment!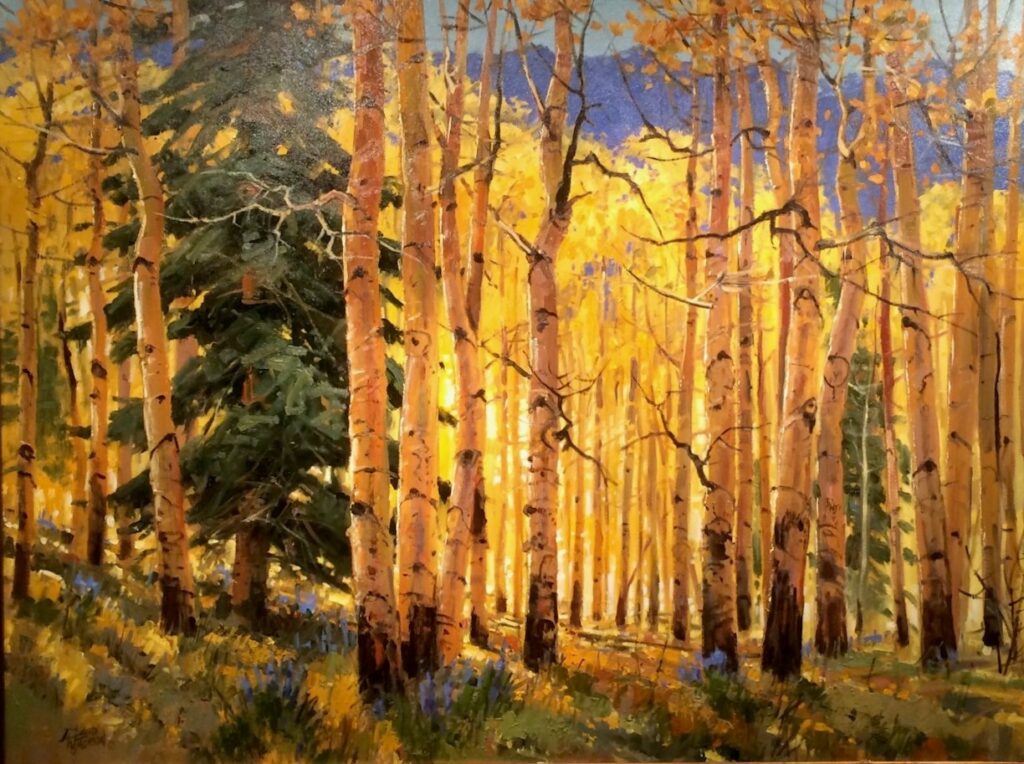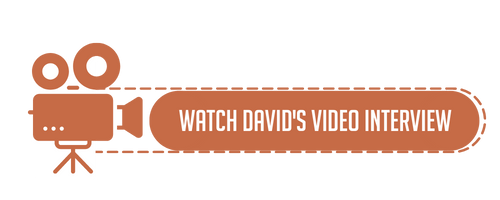 Barbara Rudolph
One of the most challenging things about portraying nature in my art, is also the most fun. I desire to capture a feeling or a fond memory by placing my birds into a fun and often unexpected place. The challenge is to work my birds into my composition to help tell a story.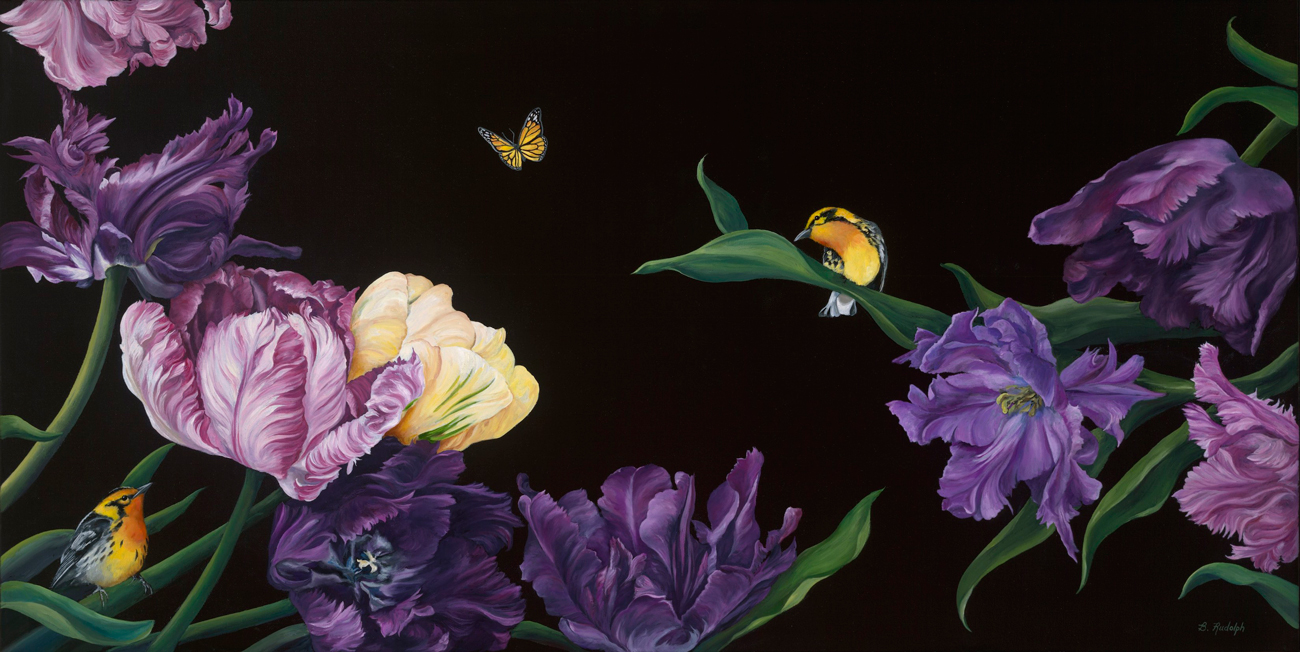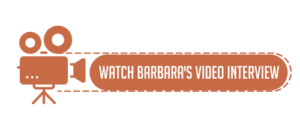 Cathy Sheeter
Some of the challenges of nature art is trying to do it justice. Nature is perfect so trying to capture that level of beauty in a drawing can feel daunting at times. I often combine many reference photos that I have taken in different locations into one artwork. Trying to make all the pieces work together (lighting, size, angles, etc.) can be a challenge.
Heidi Rosner
Capturing the spectacular colors and the light of the Sonoran desert. The drama of our sunsets is so hard to replicate in all their magnificence.
——————————–
The challenge, incidentally, is also what reaps the greatest reward for these artists and the viewers. It's when the "magic" comes together on the canvas to create the feeling of being there. It's feeling the energy of wildlife or the warmth of the sun on your skin or the scent of the desert after rainfall. For these artists, when they see viewers transported to another place through their work, they know they've achieved what they set out to do.
Heidi Rosner
When someone connects with a painting of mine because of their love of nature or the desert or the creatures I paint, and it takes them to a different place where they have memories or an enjoyable experience––I love to take them on that journey.
David Jackson
The rewards are when I can make it come together on canvas in a way that I and the viewers can be a part of the magic of the painting. And you can feel like you are there or have been there or want to be there. In "Golden Glory", I want viewers to feel the fresh golden glow of sunlight coming through the stand of Aspens and smell the freshness of the morning.
Cathy Sheeter
The most rewarding thing is when someone connects with the work on an emotional level. Often people have a story that goes with that connection. Like they raised a baby squirrel and it became their pet as a child, or the loss of a loved one who had a passion for a specific animal––often they feel that loved one brought them to that work of art. Sometimes it feels like I was drawn to create a specific work for that person to find down the road.
Trevor Swanson
What I want most of all and love to hear from someone is "I feel like I have been here". What that says to me is that I have been successful in taking the story that I watched play out somewhere in the wild, and sharing that moment. Every painting has a story and comes from a trip to research and study not only the animals but the habitat. During the process, I am traveling down memory lane and reminiscing about the adventure and to have someone feel the chill I am depicting on a winter scene is amazing. I hope that my work brings a smile and a pause from my viewers. A reminder to take a moment to look around and enjoy the beauty around us.
Links to Artists' Pages
David Jackson
Heidi Rosner
Barbara Rudolph
Cathy Sheeter
Trevor Swanson