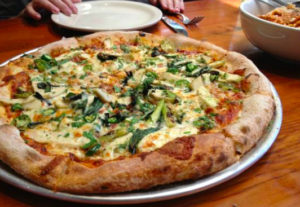 When it comes to places to vacation and unwind in the winter, Arizona is hard to beat. Scottsdale in particular is celebrated for crisp weather, exciting sporting events and its unique landscape. But Scottsdale also has a thriving food scene that's not to be missed.
If you're visiting the Celebration of Fine Art, you'll meet 100 artists who can share the best places for tableside guacamole, a perfectly cooked steak or brunch with a view. Here are a few recommendations to get you started:
If you're craving authentic Mexican food:
"I love going to Barrio Queen at Desert Ridge," says Cary Henrie. "It has great, funky decor and authentic Mexican food. Just be sure to go early to skip the crowds!" 
When you're looking for a quick and healthy lunch:
"Tea Light Cafe is a Vietnamese deli with food made fresh to order," says Beth Zink. "I love their #3 with beef, which is the cold vermicelli noodle salad with thinly sliced marinated grilled beef. The chicken pho soup is also delicious." 
For a romantic evening or special occasion:
"I'm partial to The Capital Grille," says Matt Suess. "It's where I took fellow artist Whitney Hall to dinner after I asked her to marry me."  
Editor's note: See a picture of Whitney's reaction here. 
If you're gathering a group of friends:
"Everything on the menu at The Parlor (a few miles west of Scottsdale) is perfect but we go for the artisanal style pizza," says Caleb Siegler. "My wife and I have been doing date night there for six years. We had our rehearsal dinner there, stopped by on our wedding day for a quick beer and photo shoot before our reception, and just flat out love it. Sitting at the pizza counter is a fun change of scenery, and the patio is awesome as well." 
Plus, find more recommendations from Celebration of Fine Art artists here.